Promotions calls, spam calls irritate a lot…, even the text messages are a big problem. So if you are an Android user then use one of these best Android call blockers apps to block spammers!
Almost all of us have received annoying calls from spammers and telemarketers selling unwanted products. Thanks to call blocking technology, you will no longer have your sleep ruined or get disturbed by such unnecessary calls. We have complied a list of the best call blockers for android that you can install for a spam free life.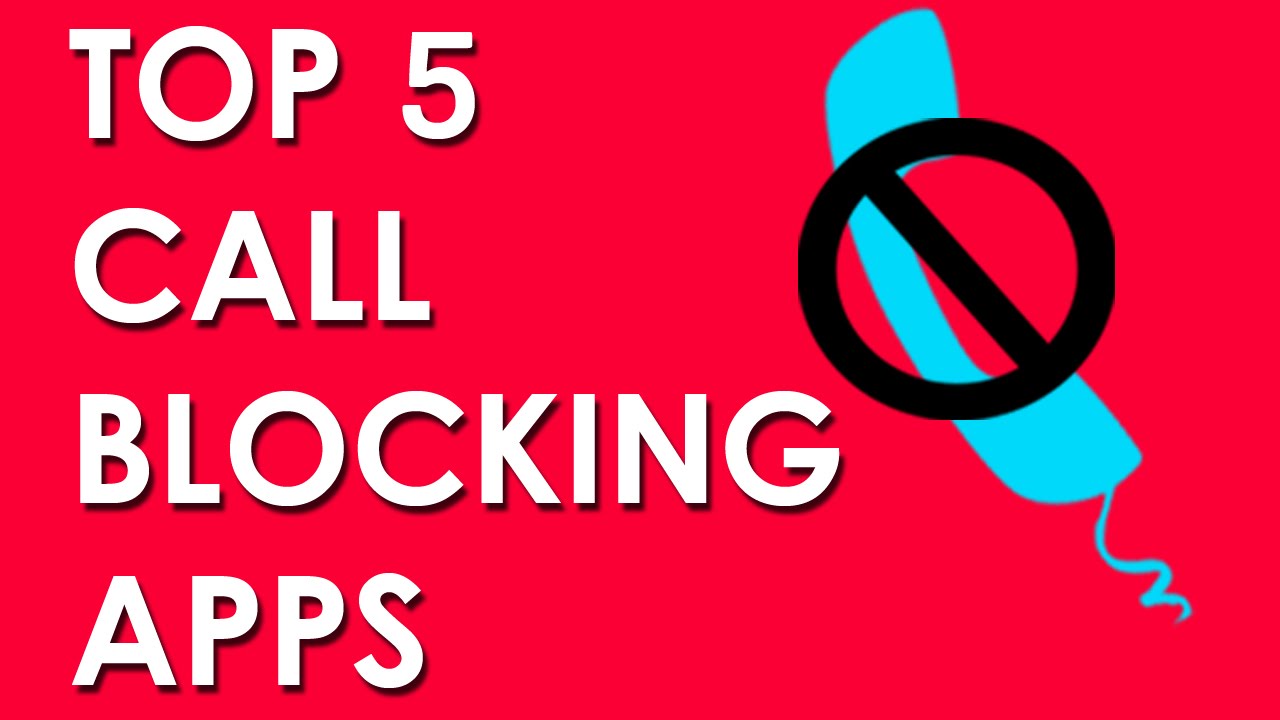 5 Best Android Call Blocker Apps
Most chances are that you are already familiar with Truecaller. This is one of the most popular call blocking apps available for free. Its high popularity is not just because it has been there for a long time, but also because of how convenient the app is.
The app uses a community driven data system to maintain its spam database and automatically updates the same for your phone. This lets you block spam calls automatically, without even receiving the call. Moreover, every time you receive an unknown call, the app displays information related to the caller.
It also allows you to search for phone numbers through the app and get information regarding the name, location and service provider of the number.
The app also has a chat feature and its own payment platform. If you choose to make use of its premium membership, you also get the chance to check the contacts that have viewed your profile through the app.
#2. Hiya
Another extremely popular app, Hiya is one of the best free call blocker.What makes it so popular is its ad-free service, along with several other features.
It blocks calls as well as messages, and just like Truecaller, you can also perform a search through the app and get details about any unknown phone number.
Moreover, if you receive calls that have been recognized as spam on the app, Hiya will automatically send you a notification, labeling it as spam when you receive the call, so that you know the legitimacy of the contact and can accordingly receive or cancel the call.
#3. Call Blocker
Call blocker makes it to the list of best android call blocker due to its many functionalities. Along with letting you block spam calls, the app also lets you block numbers starting from a particular series.
The app saves blocked calls as well on its call log, so that you can check all the calls you received with just one tap. It also has a whitelist feature that lets you receive calls from numbers that have been recognized as spam by others.
#4. Call Blacklist
This popular app lets you block not just calls, but also text messages that you think are spam. You need not have a number saved in your contact list to be able to block it. Moreover, you have the option to create a blacklist as well as a whitelist using this app.
What makes it one of the best spam call blockers is its option to keep the app password locked, so that no one else can make changes to your call settings without your permission.
Call Blacklist also lets you block calls and messages based on a scheduled time, and you can turn the blacklist on or off according to your convenience.
#5. Call Control
Call control is a lightweight and efficient free Android call blocker app that helps you to avoid annoying robocalls, telemarketers, and spam.
You can also set up Do Not Disturb schedules during which you will receive no calls or text messages. It also supports advanced dialer and CallerID feature to let you know who's the caller.
The best part is that Call Control also helps you can even block text messages from unknown sources or telemarketers to get a clutter-free inbox.
If you find  a best android call blocker app from the list that we shared above then please comment below and keep visiting funtecho.com for more exclusive updates.