We are not going to list out 100 Most Anticipated Games of 2022. We only share the top 5 trending video games which you can pick right now and play online with others on PS5, XBOX game consoles!
Since the beginning of the gaming industry, the hype has been a powerful marketing tool for every developer – and why wouldn't it?
How many times have we seen an enticing trailer of a game that failed to exceed our sole expectations? How many demos have you played till now before you decided against purchasing it?
Truth be told, over-arching anticipation of something can lead to crashing dissatisfaction – especially when it comes to the gaming segment. However, we'd be lying if we said we're not excited about the year of 2022 as a prospect of gaming.
That's right!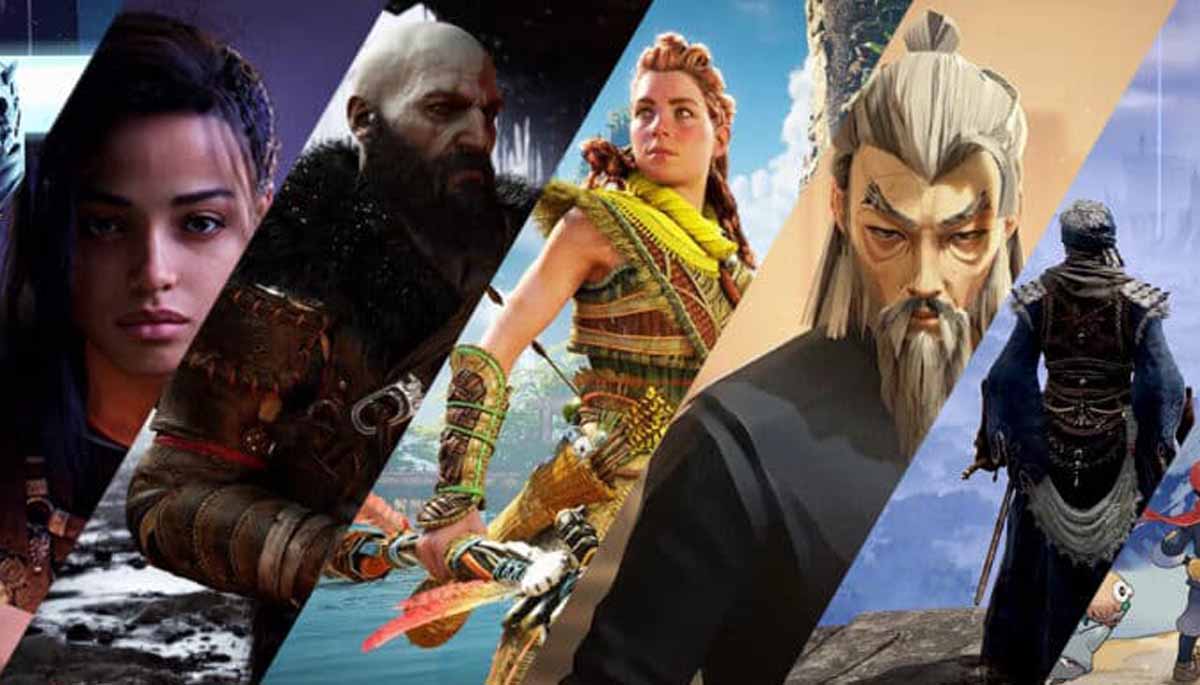 Whether it's the Souls franchise leading us to a new dungeon or "S.T.A.L.K.E.R. 2" bringing out the Russian doom-slayer within us – 2022 is going to be a noteworthy year for gamers.
So, what are you waiting for? Let's jump into the main topic of most anticipated games of 2022 and find out more about the games you should be looking forward to!
Before starting here is a warning for you.
All these high-end games are pretty expensive. So, if you want to try it out without paying anything, make sure to head to the pirate bay.
5 Most Anticipated Games of 2022 – You Should Try & Play

Alright, wait up a little.
Before we start talking about the prospects, let us share something. All the games that we'll be mentioning here may seem a little opinionated – because… well, we've picked the ones that "we" found to be exciting.
If your opinions differ from ours, make sure not to let them slide away. Instead, we'll encourage you to comment on them below so that we can offer our verdict as well.
Anyways, now that we've put everything aside, let's get back to our titular topic again. Here are some of the games that you should play this year!
Elden Ring – A Masterclass Of The Souls Series!
Elden Ring, in essence, is the brainchild of George R.R. Martin (writer of A Song Of Ice And Fire) and Hidetaka Miyazaki (the director of the Souls series). Hence, you can definitely expect the storyline of this open-world game to be a banger.
However, that's not it, though.
The dark atmosphere, weapon design, and the bosses of the game also seem impeccable, at least from our viewpoint.
Also, just to let you know – this game is ridiculously difficult. But it's a Souls game, and it's not like we would have it in any other way!
Dying Light 2 – Re-ignite Your Survival Instincts, Again! 
If we had to describe the first Dying Light game in short – we would probably call it an "open-world, zombie-massacring simulator." The storyline of the same wasn't engaging that much, but we liked the ending and the sense of survival too.
Dying Light 2 – Stay Human looked up to its predecessor and improved everything that worked out well in the first installment.
The weapons look better, the drop-kicks feel much more realistic, and the zombies? Well, pretty horrific, if we must say.
God Of War: Ragnarok – Slay The Gods, In Style! 
The Sisters of Fate were unable to control him, the hands of Death couldn't stop him, and a multi-year hiatus wasn't able to hold him from starring in a multi-award-winning game.
You know who we are talking about, right? Kratos, the God of War, himself, and, fortunately, his storyline is far from over!
The next installment of the ground-breaking God of War series, Ragnarok, will tell us the tale of Kratos and his tussle against the Norse Pantheon. We don't really see things coming to a close peacefully in this game… and, let's be honest, Kratos has never had it easy, has he?
Breath Of The Wild 2 – The Next Zelda Game, Yay! 
"The Legend Of Zelda: Breath Of The Wild" was a hurricane on Nintendo Switch.
It took the gaming universe by storm due to its engaging gameplay, attractive graphics, and elusive storyline. In short, if you had a Nintendo Switch back in 2017, it would have been an automatic purchase for you.
However, the good news is that Nintendo is trying to outdo themselves with the next installment. Hence, although they have shared only a little about the title, we are expecting big things from the game. Hopefully, we are right about it.
S.T.A.L.K.E.R. 2: Heart Of Chernobyl – Oh, The Nostalgia! 
S.T.A.L.K.E.R. 2 is one of the most anticipated games of 2022. The previous version of the titular game, "Shadow of Chernobyl," was released in 2009 – and, since then, we've been waiting for its sequel.
Guess what?
We are getting what we've sought for a decade. The trailer of the game didn't give away too much, as usual. However, like the previous one, you can expect to find something more than ancient artifacts and lost treasures here.
Play For One, Play For All! 
So, this marks the conclusion of our article. Hopefully, we could channel a little bit of our excitement into you through our story. In any case, if you have anything to share regarding most anticipated games of 2022, make sure to comment down below. We'll be waiting!