In the past year, if we talk about the streaming platforms for gaming then it has been seen that more than 740 million people watched game streaming on Twitch, YouTube, Facebook, Dlive, GosuGamers and other websites.
Nearly 4 million individuals use Twitch each month to stream themselves playing video games. Here is a fast start guide if you or your kids are considering joining them.
Watching game streams is also a thrilling experience and sometimes as good as playing them yourself. Some game lovers often prefer downloading gaming videos and streams from the RARBG mirror for free.
The process of simultaneously filming and transmitting material (including games) to an audience in real-time across social media platforms is known as live streaming.
The streamers are financially supported by viewers through a variety of means, such as monetary donations or a monthly subscription. Here's everything you need to know about streaming platforms for gamers!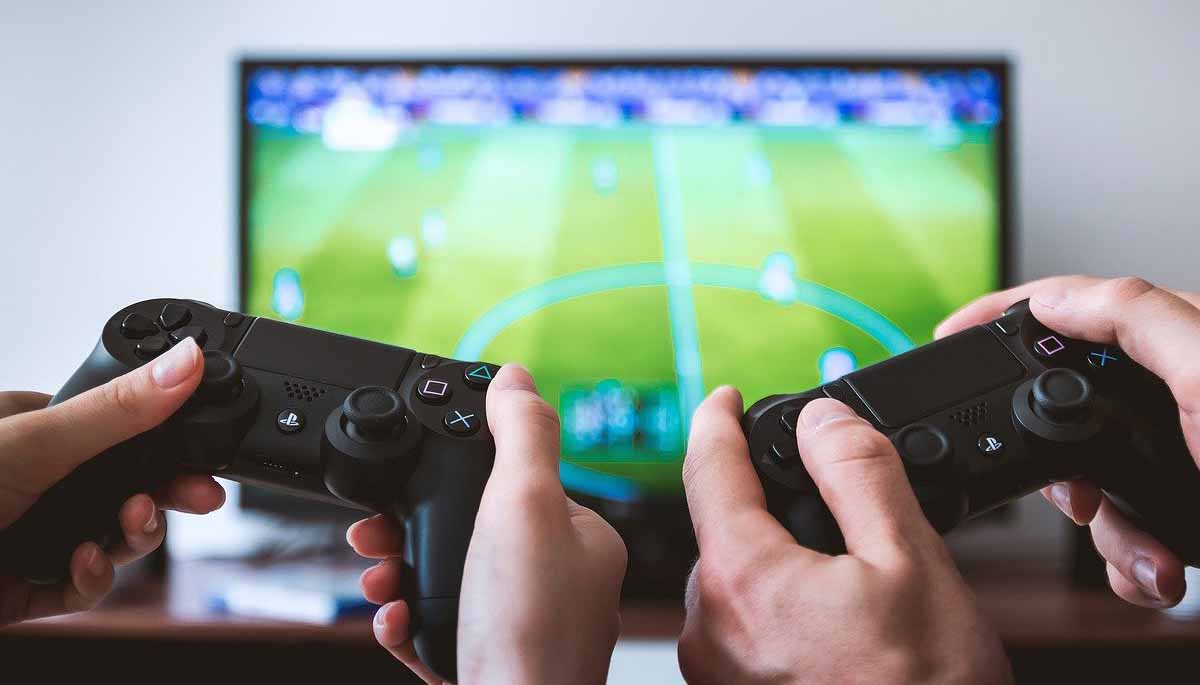 How Does A Streaming Platform Work?
The practice of broadcasting oneself while playing video games online in front of a live audience is known as video game live streaming.
For example, Twitch streams attracted more viewers in 2014 than HBO Go, the company's online streaming service.
Professional streamers mix engaging commentary with high-caliber gaming, frequently making money through sponsorships, subscriptions, advertising, and contributions.
Top 5 Streaming Platforms for Gaming

Given below are some of the best streaming platforms for gaming that every video game lover must know. So if you would like to share gaming tips with others then following video streaming platform will help you a lot.
Twitch
When you search for which streaming platform pays the most for gamers then Twitch would be on top of list. As a Justin.tv subsidiary, Twitch was established in 2011 with gaming as its primary focus. With more than 30 million daily active users and 9.2 million monthly unique broadcasters, it has a large user base today.
The software is accessible on Apple TV, iOS, Android, Xbox One, PS4, Windows, Mac, and PS5. For the newest and most unique advantages, you may purchase a monthly membership to Prime Gaming.
Access to titles like Control: Ultimate Edition, Recompile, StarCraft: Remastered and others are automatically granted to Prime subscribers.
By linking your two accounts, if you already have an Amazon Prime account, you will instantly receive a free subscription to Prime Gaming.
Well guys if you are from those who look for game streaming platforms like twitch then below given options will definitely help you a lot and you can also earn a good amount of money by showing video game skills.
HitBox
A character model's hitboxes are a loose collection of forms, and various hitboxes record different types of damage. The game recognizes a hit if the hitbox and hurtbox overlap.
Some games can get away with having hitboxes that aren't perfect if other aspects of their game design make up for it. Hitboxes are a crucial component of video games since they determine how fair the task is.
The improper hitboxes or hurtboxes, for instance, might provide for an unpleasant gaming experience when your attacks fail to deliver damage while obviously making contact.
YouTube Gaming
The unsuccessful YouTube Gaming app will be discontinued in March 2019. Users can now discover gaming under "more from YouTube," along with YouTube Live, movies, and series, since the firm granted gaming its own area of the platform.
For instance, consumers viewed 2.3 billion hours of material on the streaming service in Q4 2019. Gaming video material can be successful in the real world, but it won't happen quickly.
Having a channel on YouTube that simply posts "let's play" or speedrun videos is OK. But if you believe that's how gaming-related video material must be created, you're mistaken.
You can create a wide variety of stuff and perform a tonne of things. It's quite rare that you'll make a mistake if you follow the audience as a guide.
DLive
In 2019, BitTorrent acquired DLive, an American live streaming business that had been operating since 2017. The top earners on DLive have a comfortable and reliable income, and the platform has grown gradually over time.
Viewers can get "Lemons," a currency on the DLive platform that can either be earned or purchased, while streamers are permitted to keep 80% of earnings from subscriptions and other financial aspects.
A live gaming streaming service called DLive debuted in 2017. In 2019, BitTorrent acquired DLive. The community may help shape DLive's future and take part in platform ownership by doing so.
You can earn money by talking with broadcasters and watching their streams. Discover a wide variety of content, such as PUBG, Fortnite, and Apex Legends.
Facebook Gaming
A platform for broadcasting video games is Facebook Gaming. It enables users to produce and consume game content, much like Twitch and YouTube Gaming. Users may play Facebook games with friends from all around the world using Facebook Gaming.
You may use the Facebook Live feature of the gaming video hub to stream your games on Facebook. Additionally, the platform has a thorough search tool where you can look for popular interactive games like Uno and Words with Friends.
You'll need a Facebook Gaming Creator Page, a computer, and a capture card if you want to stream your favorite console games.
Wrapping Up
Examples of games that have grown significantly as a consequence of live broadcasting include Rocket League, Fall Guys, and Ouran Us. The live broadcasting has been utilized to support organizations and bring attention to social concerns. It also features minimal entry hurdles for viewers and technology, enabling a variety of broadcasters and games.
In addition this, I would like to share one important tip. If somehow you unable to stream in your country where the above platforms are banned you can use VPN for streaming gaming videos on YouTube, Twitch or Facebook. This would help you a lot and you can still generate a good amount of income.
So What do you think of streaming platforms for gaming? Please let us know your opinion in the comment section below and don't forget to share it with others on social media platforms – Have Fun!