If you are an Android user, you might probably have suddenly spotted a CqaTest App on your phone which you do not remember downloading. If it is so, you are not the only one in the vast array of Android users who are perplexed and face a lot of confusion regarding this.
Here are some of the most popular and common questions that we researched and answered to clarify some of the doubts you have regarding the CqaTest App.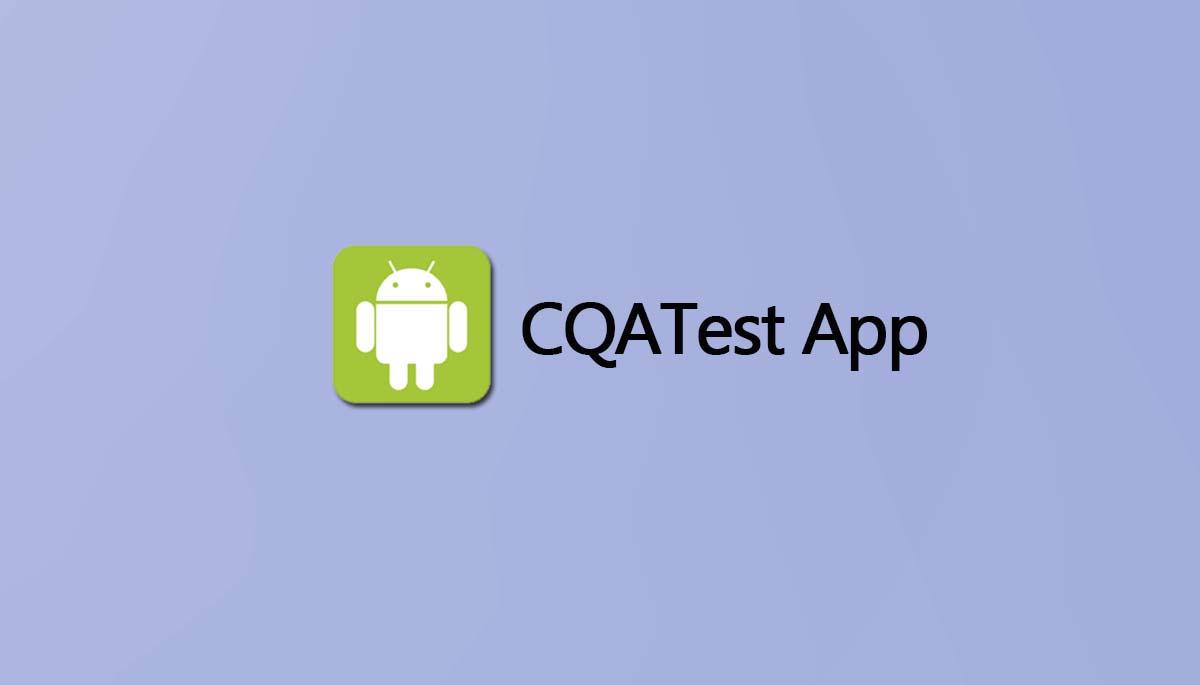 What exactly is the CqaTest App?

CQA is an acronym for Certified Quality Auditor. This is a default app on your phone, and it runs silently in the background and monitors its quality. The CqaTest Android App's primary purpose is to identify a production system's strengths and weaknesses concerning its quality. This app enables the manufacturer to gain some technical information about your phone, but worry not!
This application does not share any personal data of the user with the manufacturer. Your mobile device's comprehensive status report that is determined by the app ascertains that every product in your phone is up to the required Android's standards.
You will be able to see this data in the agreement of "Terms and Services" (if you care to read it) while you switch on a brand-new Android smartphone.
Where does the CqaTest app come on your phone from?

Like mentioned earlier, the app is a part of your phone system. It is pre-installed in your phone's default apps and, according to experts, you should uninstall it or install your phone from any source. This app is mostly hidden, which means that you cannot see it in your app list, but sometimes, it may appear in it. If you want to know the app in normal conditions, you can go to Settings> System apps and manage its usage.
What does the CqaTest app do to your android phone?

The app's primary purpose is to collect the maintenance-related data of your phone and convey it to the manufacturer for various purposes. Some of these purposes might be to check whether all the apps are functioning correctly or not or whether the system needs any updates or any other sort of technical test. Under no circumstances, the app will share your private data like contacts, call details, messages, or gallery items with the manufacturer. Sometimes, the app might cause a glitch in your mobile phone, and that is the central issue raised by most android users against the CqaTest app.
What to do if you find the CqaTest App misbehaving?

Ideally, the CqaTest app should run silently in the background without causing any trouble in your activities. But the app, like any other app, is subject to occasional glitches and may sometimes misbehave. The glitch caused in the CqaTest Android app may commonly cause any one of the following errors:
The home button does not work
Some system apps fail to launch
Incoming calls cannot be picked up sometimes
The lock screen may misbehave
If you face such or any other kind of issues, you may want to disable the app. Like mentioned before, it is not advised to completely uninstall the app as it may cause some system processes to malfunction but disabling the app will not cause any trouble.
What are the various methods to handle the CqaTest app if it malfunctions?

Force stops the app.
To do so, go to settings and find the "system apps" option.
It would help if you then looked for the CqaTest app option.
Once you see it, you can open it and choose the option of "force stop."
If force stop does not work, you will probably need to reset your phone to a factory setting. To do so, go to settings> backup and reset> restore factory setting.
So, the conclusion is that if you see an alien app on your phone named "CqaTest App," you do not need to worry about doubting that it is a kind of malware. It is a part of your phone system, and in case of a malfunction, you can easily debug it.