Wyze error code 90 is an error that can occur when using the Wyze app. This error code may indicate that there is a problem with your account, or that the app is not functioning properly.
If you experience this error code, then it's simple and quick way to fix it – just try restarting your device or the Wyze app, and then contact the tech support for assistance. But if still need more help then read the below given solution to fix wyze error code 90.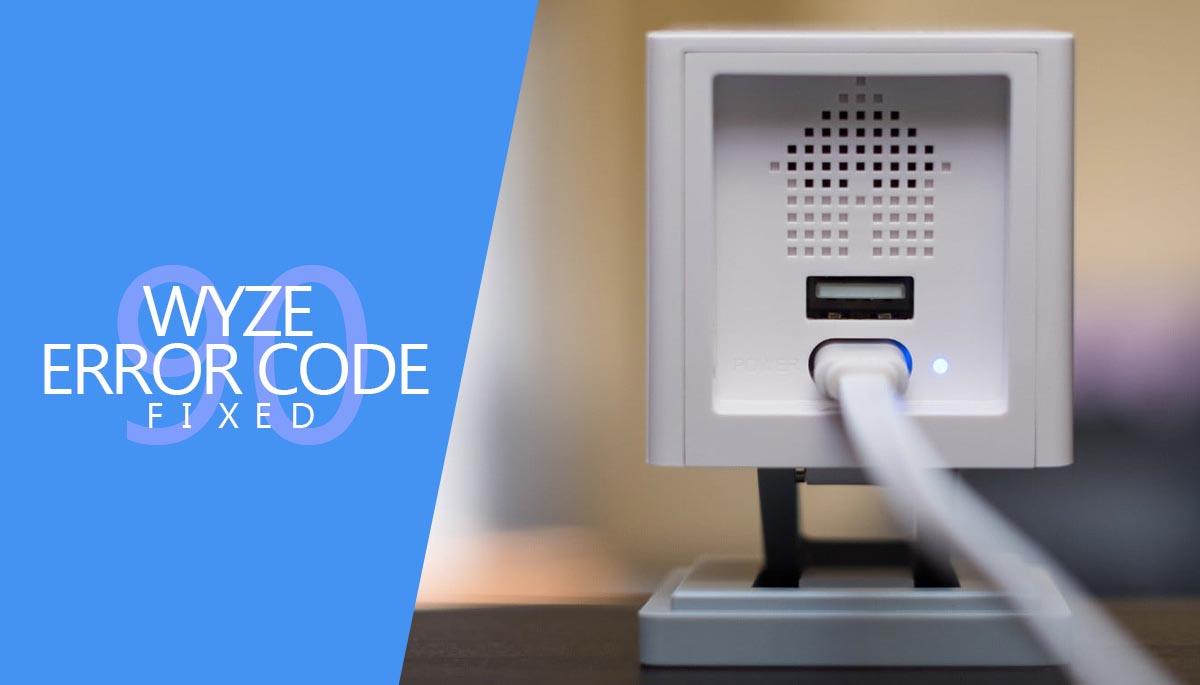 How to fix wyze error code 90?
If you are seeing the wyze error code 90, don't worry – you're not alone! This error code typically means that there is a communication issue between your wyze camera and the wyze app.
Luckily, there are a few things that you can try to fix this issue. So, let's dive and apply these following tricks to resolve the wyze error code.
Standard way to fix Wyze error code 90
Make sure that you are using the latest version of the wyze app.
Restart your wyze camera and your phone.
Make sure that your phone is connected to the internet.
Close and reopen the wyze app.
Clear all cookies, DNS, cache using a cleaner app.
If you are getting a notification for firmware update then update it!!
Alternate Way to fix error code 90
If the above standard solutions failed to fix the error code then you may need to factory reset your camera. Here's how to resolve it…!
Power off your camera and unplug it from the power outlet.
Press and hold the power button for 10 seconds until the light turns blue.
Release the button and wait for the light to turn off (it will take about 15 seconds).
Plug in your camera and wait for it to boot up.
Try the connection again.
Well these are some of the simple and working solutions that you can try. If none of these solutions work, please contact wyze official support for assistance. We hope that this article was helpful in resolving your wyze error code 90.
If you have any questions please let us know in the comment section below and don't forget to share these common working tricks with your friends or family members on social media sites!!