There are a number of reasons why people should make use of cable tie guns. Cable tie guns are tensioning tools or devices used to apply a particular degree of tension to a cable tie and sometimes cut off any excess tie with the head so as to prevent sharp edges, which could otherwise potentially result in injuries.
Cable ties are highly ubiquitous in today's world, and using a professional tool such as a cable tie gun to tension and cut the tail of the wire off is a great way to both ensure accuracy and avoid the creation of such sharp ends.
One reason why you should be using cable tie guns is that there a number of applications that actually recommend their use, as they require a particular degree of tension in order to meet certain requirements and standards.
Cable tie guns are excellent tools that are often used in businesses. The tool has a number of different uses, including the likes of installation projects or simply tying back several wires.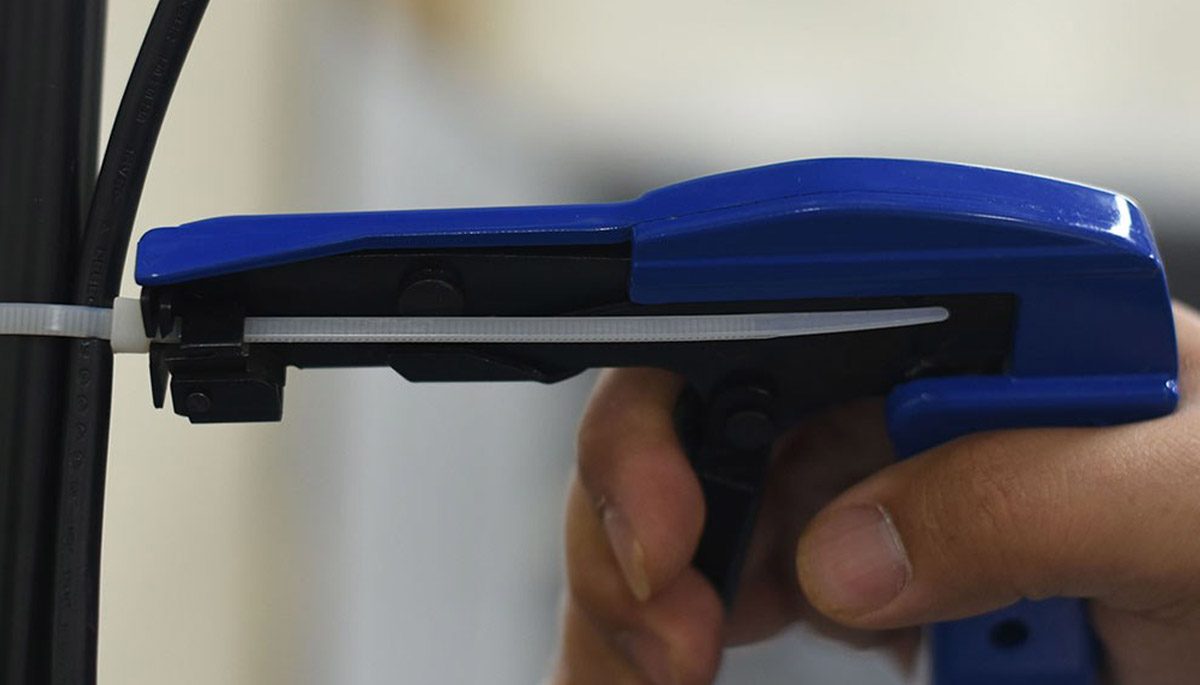 Here's Why You Should Be Using Cable Tie Guns?
Ease of use
Another good reason to use cable tie guns is that they are actually very simple to use, and a great method of making sure that a completed project will have an organized and neat appearance. The cable tie gun just needs to be loaded with a tie and the handle squeezed to have the cable tie quickly fastened.
These cable tie guns are great for any projects that require a number of wires to be tied together but also for those that involve the use a cable tie on just the one wire. Different materials, including plastic and metal, are used in the manufacture of cable tie guns.
Thousands are used every week
Every week thousands of ties are tied by installers with the use of cable tie guns to ensure ties are applied with precise tension. Adjustable cable tie guns make the installation of cable ties even easier than ever, with the required tension able to be reached with a simple turn of the tension knob on the handle. The tension knob can be set in the correct position according to the width of the tie that is going to be cut down.
Cable tie guns tend to be ergonomic and lightweight tools and with the increasing importance of installation and assembly tasks, cable tie guns that are both regular and of a more specialized nature are also only continuing to grow in importance.
There are different types of cable tie guns
Not every cable tie gun is alike, and there is a good reason for this. Some cable tie guns may be designed for use in difficult to access areas, while others can be used in mobile applications without the need for electricity.
Efficiency and durability requirements also need to be taken into consideration when dealing with modern series production as cable tie guns need to be both convenient and reliable even when being used on a long-term basis.
Cable tie guns are the perfect solution for the accurate cutting and tensioning of cable ties and everyone that works with cable ties should use them.