By providing Shopify development services, our company receives hundreds of similar questions about Shopify. Today we will answer the most popular of them.
One of the finest methods to generate money online from home is to open an online shop. It is possible to build a traditional e-commerce site. If you don't have the technical know-how to build an online shop from the ground up, you may utilize one of the many e-commerce platforms available. One of them is Shopify, and we'll go through what it is, how it works, how to use it, and how to profit from it now.
What exactly is Shopify?
Shopify is one of the most popular eCommerce platforms for small businesses. You don't need to be a computer whiz to set up a shop on Shopify. It's excellent for entrepreneurs who want to get their online business up and running without a lot of fuss and without having to fork out a lot of money.
The ease of use offered by Shopify is unquestionably its strongest suit. Shopify is suitable for sellers of every experience level, from those just starting out in the market to those with years of experience under their belts. Shopify is the ideal platform for both small and big businesses wishing to have an online presence.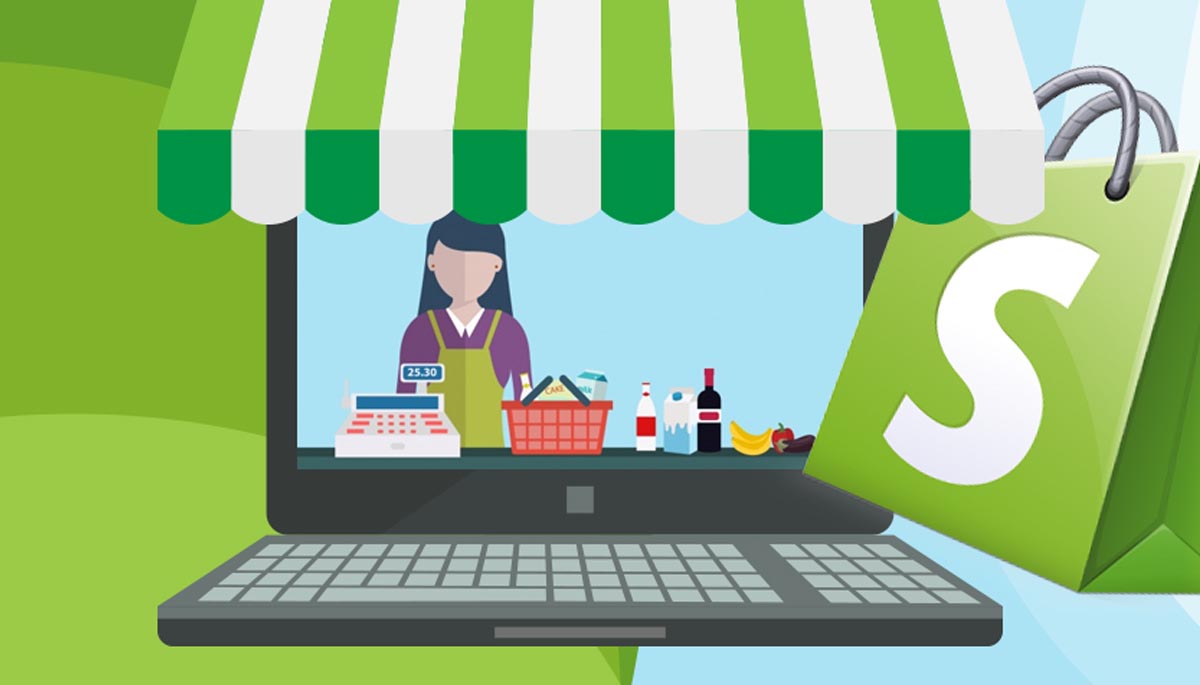 When it comes to Shopify, how does it all work?
Your eCommerce company is built on Shopify's platform. This platform gives entrepreneurs the skeleton they need to get their shop up and running, and its backend enables you to manage your company without paying for hosting.
Just pay a monthly fee to keep your online shop up and running, and you can concentrate on selling and developing your company while Shopify takes care of the rest.
This app store is for Shopify apps
If you want to build a simple online shop, Shopify has a nice range of capabilities that should suffice. To supplement Shopify's core functionality, you may browse the app store for third-party programs. These can be tailored to your specific shop's requirements.
Shopify's advantages
We found out what a Shopify-based internet shop is. What are the advantages of using this platform over others?
The Shopify platform is used by a significant number of online retailers. A wonderful outcome and a testament to the quality of the product.
Shopify is an all-in-one solution. Most of the time, the user is required to acquire web hosting and modify the site's settings, which requires a basic understanding of computer programming. Shopify's website hosting service is also offered.
New applications are constantly being added to the Shopify app store. This aids in the resolution of issues and increases the number of customers who make purchases. When utilized appropriately, sales growth in both frequency and volume. There are both premium and free applications in the Shopify App Store.
Low-cost options. First and foremost, Shopify provides a two-week trial period for new customers to get a feel for the platform. There is a $29-a-month subscription charge plus 2.9 per cent transfer fees and 30 cents at the conclusion of the trial period (when using third-party payment methods).
There are both paid and unpaid options for themes. Free and premium themes may be found in Shopify's theme library. You'll need roughly $140 to get a solid premium theme.
Customer service is available 24 hours a day, seven days a week by chat, email, or phone.
Conclusions
Even the greatest professionals have once again started from scratch. Don't be afraid to try, especially if you don't risk large sums of money. Even a negative experience can teach a good lesson.
We've already discussed some benefits of Shopify, but we also need to address a major drawback. More than a drawback, it is a defining feature of your personality. Every time a customer makes an online purchase, Shopify gets a cut of the sale as a commission.
When you utilize Shopify Payments, you'll be charged 2.9 per cent + 30 cents for each transaction. Only the lowest $29 a month plan is eligible for this feature. Buying a bigger plan means that each payment will cost less in commission.
In order to determine which plan is the most convenient, you must do thorough calculations, and you must also perform thorough calculations on the product pricing in order to account for the commissions.
Thus, if working with this platform is difficult for you, you can use our services by clicking on the link https://digitalsuits.co/services/shopify-development-company/.