Shackledcraft IP is a necessary thing if you would like to play online games on the Minecraft server. So how you can get it? Do you need to login? Have a look at all key aspects regarding it below.
But before to continue, I would like to explain that the ShackledCraft is a Minecraft server network that strives to provide the best gameplay experience for our players. The best cracked minecraft servers feature top-of-the-line anti cheat, regular updates and frequent changes based on community feedback.
They are always expanding their team with dedicated staff members and they enjoy hearing from you guys. You can talk about the games and take tips on Shackledcraft Forums and share with others.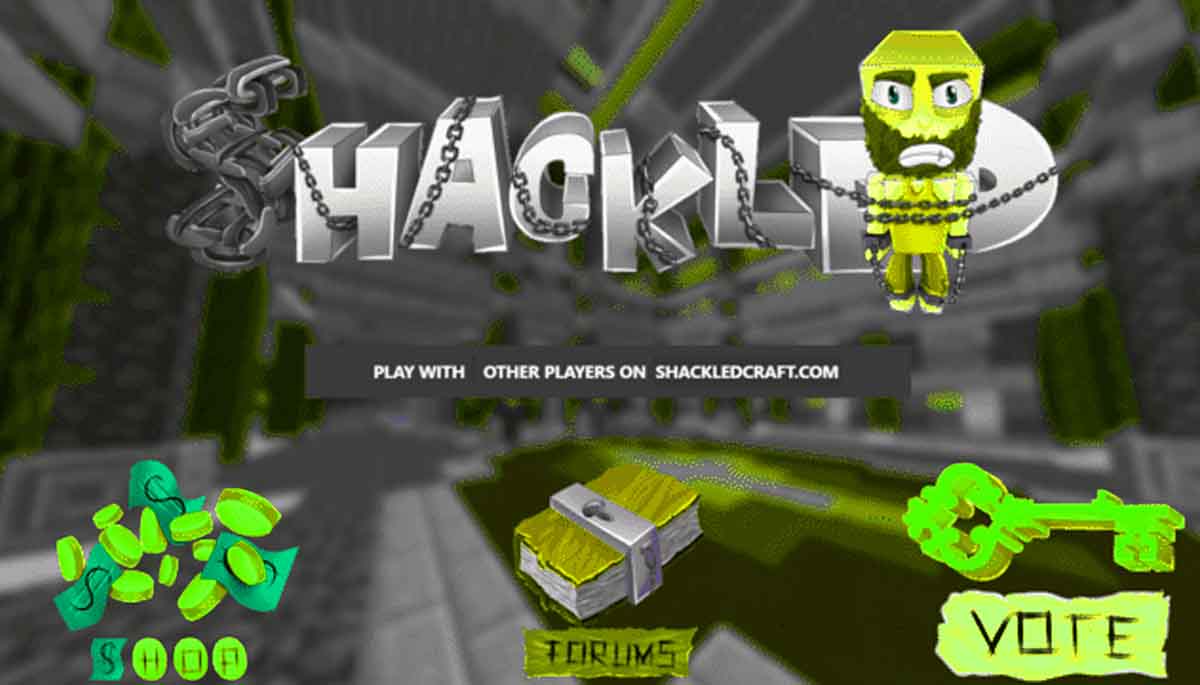 ShackledCraft Minecraft server
ShackledCraft is a one-of-a-kind Minecraft server with a penal institution theme that was built by gamers for gamers. They have the team of passionate game designers, developers, and players who simply like playing video games.
Their mission is to provide the player with the most immersive version of the Minecraft prison or any similar experience possible. If you check for the https://minecraftservers.org/server/598826 and look for this alternative https://servers-minecraft.net/server-shackledcraft.7155 then you can get a brief idea!!
What is Shackledcraft IP
ShackledCraft minecraft server has a monetization system that is either very minimal or completely free of pay-to-win elements. This ensures that everyone has an equal opportunity to obtain premium ranks and items, while still enabling the server to cover its expenses and make investments in additional expansions.
They provide several features that are one of a kind and of the highest quality, such as mcMMO, a fully functional and feature-packed black market, and many more. A cellular structure, Improved PvP system, A unique rating and XP system, Absolutely no lag, even with over a thousand players online at the same time, gangs, custom enchants, casinos, plots, custom mines that work without lagging, and much more…
On server, they have had a number of YouTubers and other social media stars play for extended periods of time. Contact a member of the team if you need additional information regarding our YouTuber and influencer ranks.
IP 1: play.shackledcraft.com
IP 2: login1.shackledcraft.com
Website: http://www.shackledcraft.com/
Which versions of the Minecraft game do you support on the ShackledCraft server?
However, bear in mind that many Minecraft servers allow players to use older or newer versions, so please make sure to visit ShackledCraft Discord or Website for more information on version compatibility. ShackledCraft supports the Minecraft game version 1.8.8.
Where can I find out more information about the ShackledCraft Minecraft Server?
As of the 5th of December at 3:45 Eastern Standard Time, 2022, the ShackledCraft server is currently hosted in the United States and has an excellent connection.
On the ShackledCraft Minecraft server, what different gamemodes am I able to play?
On the ShackledCraft Minecraft Server, you can participate in games such as Economy, MCMMO, and Prison. The owner of the server most recently modified this gamemode list on December 5 at 3:45 Eastern Standard Time, 2022.
Where can I find the ShackledCraft Minecraft server's official Discord channel?
You can join the ShackledCraft Discord server by clicking on the invite link that is located at the following address: In the ShackledCraft Discord Server, you will be able to talk to other players, ask for support, and read about the most recent game updates.
What else you would like to know more about the Shackledcraft IP? Please let us know in the comment section below and don't forget to share the IP address of Shackledcraft with others on the social media platforms.