Vulkan run time libraries also called VulkanRT, that are installed by the display card manufacturer of your system. So, are these libraries safe? What's the use of these? Let's find below.
Are these Vulkan run time libraries Safe?
If you have noticed Vulkan run time libraries on your system, and you might be thinking about what they are and if they are safe or not.
The simple answer is that they are safe, and they were installed on your desktop or system by the video card drivers. If anybody claims, it is a malware and you need an antivirus then ignore him.
So if you have Nvidia, Intel, or AMD graphics card, then it is a 3D graphics API, which is also similar to OpenGL and DirectX.
It is basically designed to improve the 3D graphics, and it takes advantage of today's popular 3D games. And if this software is installed on your computer, then you may find the Vulkan run time libraries use in Windows 10 or Mac PCs.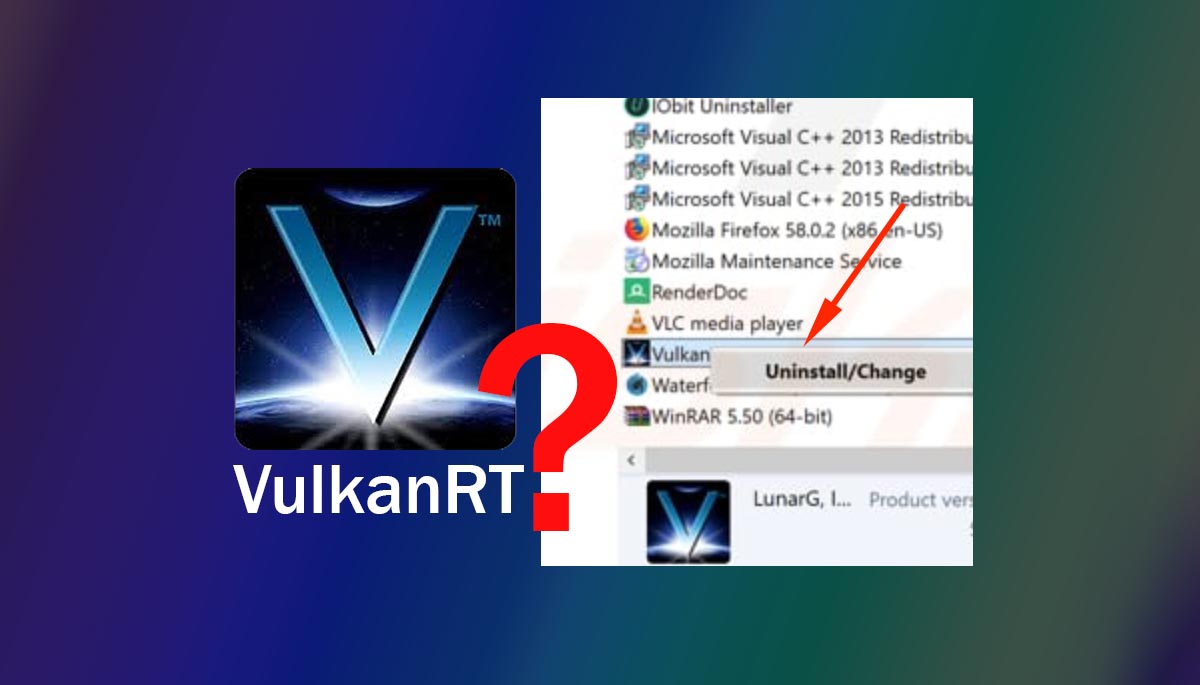 Vulkan Run Time Libraries Use
The runtime library enables a software program to help in getting executed with its complete functionality by also providing some add-on program files or resources which are important for the primary program to run.
The Vulkan run time libraries download can be easily performed by downloading the setup from the internet or by buying it from the graphic card company of the specific company and then installing it into your systems or computers.
Well, there's no harm in keeping Vulkan runtime libraries in your computers, but if you are not a gamer, you can remove it if you like.
How to Remove Vulkan RunTime Libraries from Your System?
But before uninstalling them, the things you should consider are should you decide to play a game that is supported by it.  Secondly, the next time when you update your drivers of the system, the run time libraries will be installed again because they were already installed in the default driver package and that too without permission.
But if you want to uninstall them anyway, then follow the command prompt below:
Go to Your Control Panel
Click on the Windows Key+ I
Afterward, go to Apps.
See if Vulkan Runtime Libraries are uninstalled or not.
Vulkan Run Time Libraries 1.0.33.0 Download
And if you want to install the runtime libraries in your computer or system, then you have to follow the following these steps and all this will begin with a downloading.
To download Vulkan libraries, your system or driver should support the software first. Afterward, you have to visit the driver manufacturer website.
Then, Click on DOWNLOAD NOW to install the software program that manages your driver settings on the computer.
While the installation, the software will automatically check for updates. And this way, the system driver will again reinstall the driver during the update as default software.
I hope now you have clear idea about the Vulkan libraries. If you still have some questions to ask, then you can comment us below and don't forget to share it with your friends.