Do you have to wait for a fairly noticeable time after clicking on the app's icon? Are you giving up on your favorite game because you can't tolerate delays that come in the way of smooth gaming? If yes, it's time to speed up your computer for smooth or lag free operations!!
Sometimes, the performance problems seem to be huge, though they aren't. Some of them will take not more than a couple of minutes to fix. So, let's learn the ways how to speed up your computer and kill all delays that you suffer during multitasking.
Before moving to the ways to speed up your computer, it's worth your time to understand what makes your computer sluggish. So let's discuss this first and then move forward to make it faster.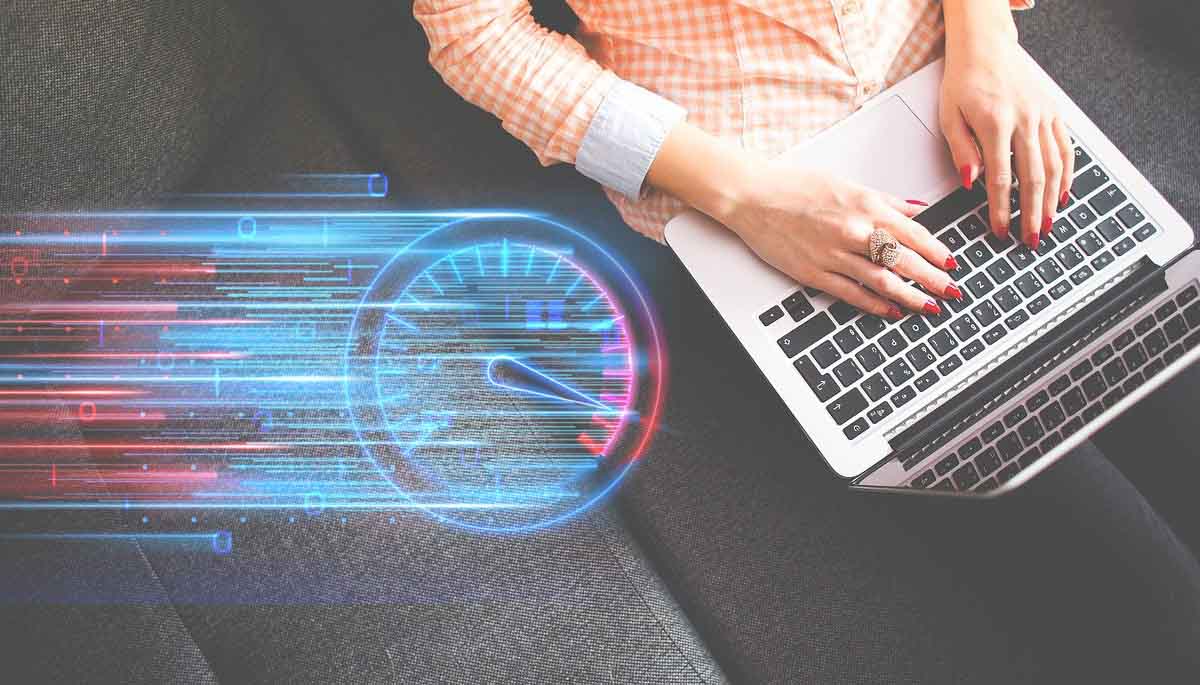 Why is my computer so slow?
Technology is not meant to last forever. However, it's a good thing indeed. When technology goes outdated, it leads to new and innovative inventions that are meant to make lives easier. Letting go of your old computer is not easy, but what if the hardware turns increasingly slower.
The slow performance of your computer is something you should work on immediately; else it will degrade your overall productivity. Before you take any action to speed up your computer, it's important to detect what's making your laptop slow.
Multiple apps are running in the background and consuming significant system resources making your computer slow.
Too many login items are activated on your computer and run automatically each time your system boots.
You have not updated or upgraded the operating system for quite a long time which might be causing performance issues.
Virus intrusion can be another potential reason behind slowdowns, as you might have downloaded an illegitimate app or opened an unverified email.
Quite a lot of temporary files might be surfacing on the hard drive, consuming storage space and making your computer lazy.
How to speed up your computer?
To speed up your computer, you have to figure out the actuarial problem, but if there's no clear reason visible, several workarounds can help bring it back to normal. So let's discuss the solutions in the upcoming section.
Update Your Computer
That doesn't mean you have to replace the hardware but check for the operating system versions to see if any new version is available for update. If yes, you must install it immediately. You must install any major update on your computer or upgrade the operating system whenever available. This helps strengthen the security of your device and data while fixing any bugs that can pose a threat to the device.
Erase Unused Programs
Applications and programs that you once downloaded to improve your productivity have become redundant. Though the apps do not come with an expiry date, they turn outdated over time.  According to an article about system storage, getting rid of unnecessary software is a good approach.
Deleting it from the computer helps you to claim a few megabytes of available storage space, which results in an instant speed up. Many applications you have had on your computer for a couple of years are of no use, so erase them right away.
Limit Startup Programs
As discussed earlier, the Startup items, also known as Login items, activate when you turn on your computer, even if they don't have to do anything on the computer. Most of the login items are heavy-load apps that are consuming considerable system resources outside of your knowledge. Go to Activity Monitor in macOS or Taskbar in Windows to detect the resource-intensive apps. Review all the apps to check if you need any of them on your computer, else delete them immediately.
Turn Off Unnecessary Visuals
Fancy graphics and flashy animations make your computer stand out, but they consume system resources also. Having too many captivating graphics and visuals means faster battery drainage and a slow computer. Keep it simple, as much as possible. You may also tweak the brightness, color, and other features to minimize the visual effects so that your laptop can run for longer when you need it the most.
Disable Automatic Updates
Whatever operating system you are using, whether Windows or macOS, you can choose to stop the automatic updates feature. Although it's not recommended to do so, this can be a potential performance bonus. The updates you receive are vital to ensure the security of your device, and if you disable them from automatically downloading on your computer, you can put your computer on the verge of security gaps.
Remove Bloatware
Not just old devices but new computers are also affected by latency. When you purchase a computer, it comes preloaded with apps that are of no use. These apps are referred to as bloatware. These potentially unwanted programs affect the performance of your computer; therefore, deleting them permanently from the computer makes sense. They even affect the processing power and memory resources while occupying storage.
The Conclusion
Apart from the above-mentioned suggestions to speed up the computer, you can even clear browser cache and cookies or switch from hard drive to SSD. Adding more RAM is another option you may consider, along with purchasing everything from laptop stand to cooling pad that helps maintain the device health and keep it running.