Simpleswap is a safe and user-friendly crypto exchange platform founded in April 2018 at Marshal Islands. With this platform, you can easily do fiat to crypto and crypto to crypto transactions without any hassle. However, it does not allow deposit storage, but you can do the quick coin exchanges with simpelswap. You'll not need to go through any tricky registrations with this exchange.
The exchange offers a wide range of coins, including 400+ coins are available, which you can purchase as per your requirement. They provide you with 24-hour assistance to contact them in case of any issue. The simpleswap comes up with their own walled named SimpleHold and offers different affiliate programs.
With simpleswap, you can get your hands on different affiliate tools, including widgets, API, affiliate links, etc. Due to the accessible communication and fast truncations already so many people are attracted towards it. The next amazing thing is you can deal with all the crypto exchange processes more feasibly with their Mobile App.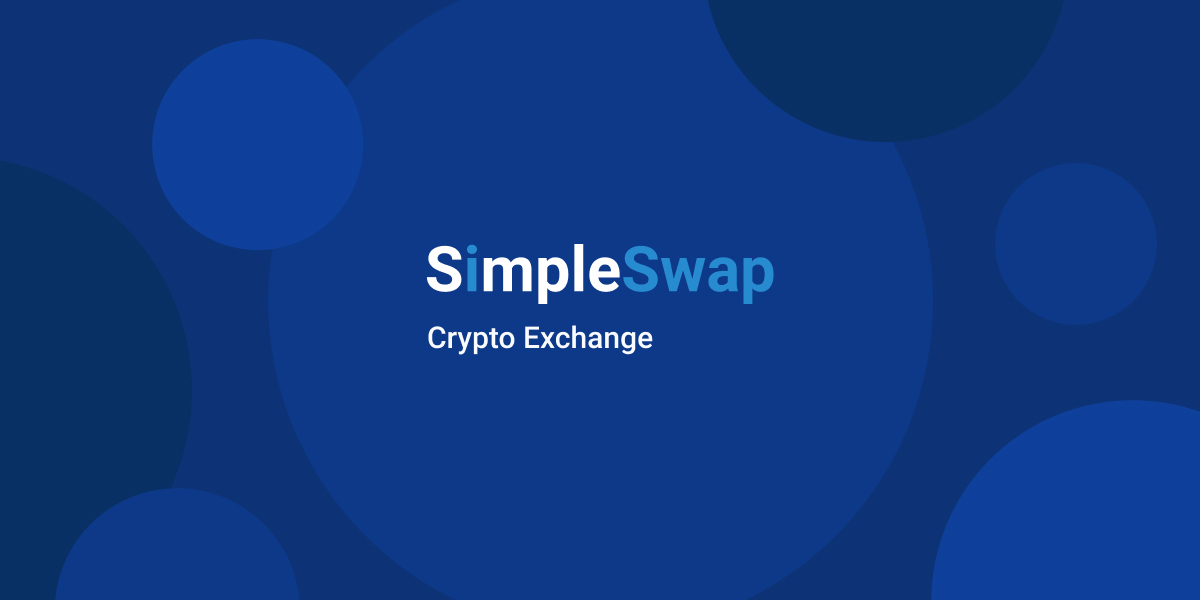 Products by Simpleswap?
This crypto exchange comes up with the following items includes:
Wallet
This exchange has launched its wallet to make things easier for users. The walled named SimpleHold can accept different cryptocurrencies, including Ethereum, bitcoin, etc. You can sign up for this wallet for free, and it doesn't require any private information. However, to secure the date you provided, they use AES safeguards. In this way, your assets will only be accessible for you and safe from the wrong hands.
Dash
This is one of the most popular cryptocurrencies which works on blockchain technology. It allows you to carry out any transaction without a third party. You can easily swap with this cryptocurrency on Simpleswap official website if required. For more information, visit https://alligator.com/exchanges/simpleswap.
Loyalty program
After each transaction you make, you can get 0.5% payback in SWAP through this loyalty program. To avail of this offer, you need to register yourself on a customer account, move to the subscription page and enable the loyalty program.
More exchanges you made, higher payback in SWAP you'll get. However, you can get the bitcoin cashback subscription if you collect enough SWAP tokens. To track your cashback tones, go to your customer account and make a payment request on it.
Affiliate programs
With the simpleswap affiliate program, you can earn a 0.4% revenue share of the total exchange amount only If someone uses your referral link for it. You can add the referral link or Simpleswag widget to your articles to get this reward.
Gift Shop
With the SWAP tokens, you can also get specially designed gifts for crypto fans. The items in the gift shop are only available for crypto owners. You can spend 10,000 SWAP tokens on the gift shop each month, where you can get sweaters, T-shirts, bottles, hoodies, and bags.
How to use Simpleswap?
Here are the steps that'll help you use the simpleswap:
Visit the simpleswap website.
It is not mandatory to register yourself first to start without any trouble.
Select your fixed or floating rate that may fluctuate.
Make sure to select the currency you need to exchange in the first dropdown list.
Select the cryptocurrency that you want to purchase in the second dropdown bar.
Enter the recipient details to complete the transaction.
For more information, feel free to visit alligator.com.
Is SimpeSwap Safe to Use?
Simpleswap comes up with the highest level of security that is only available for the largest platforms in the world of finance. The wallet is secure with the AES encryption technique, and as the exchange doesn't keep any assets, that's why it's not a common target. However, make sure to check all the security and privacy protocols.