Many people are curious to know when the Playstation 6 will be released. So those who were waiting, Here's what PS6 leaks and rumors have to say about the upcoming game console by Sony!
We all know that the PlayStation 5 was so big and advanced than other previous generations. It not only beat the PS4 craze but also gave a tough competition to Xbox series X and series S game consoles.
Though in the gaming marketing a number of game consoles are available but still Sony's PlayStation market share is on the top with 85% and Xbox is nearly occupying the market around 14% and rest ~<1% is occupied by Nintendo.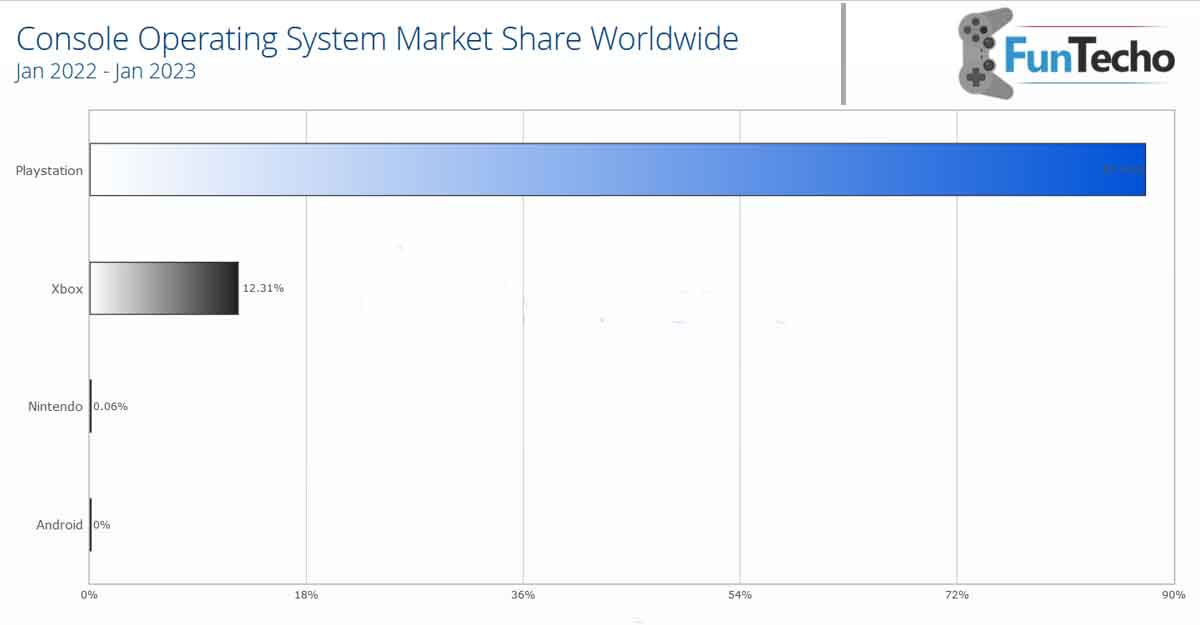 Now its been 3 years to PlayStation 5 and people are waiting for the new variant and they just eagerly waiting for When the next playstation will be launched? What would be the specs? and What would be its starting price?
The development and research regarding the PS6 already begun. So guys, here I'm to reveal some of the most importation and key factors regarding the PlayStation 6. I will let you know about how would be the Playsration 6, what specs you will get in the upcoming upgrade of Playstation and how much price you have to pay.
In addition to this, we also look for PS6 color options which is a big selecting factor while buying it from the gaming or online stores. So without further a due, let's jump into the PS6 leaked data and checkout the expert's opinions!
PS6 Leaks and Rumors About the Specs and Features

Though, we saw a lot of improvement in the PS5 like the new design, digital edition, eye catching colors, fast loading, dual sense controller etc… Now we can expect more upgrades and updates in  the upcoming PS6.
PS6 Features
As per the latest PS6 leaks and rumors that has been published on the lifewire.com, we can say that the upcoming variant of the PlayStation  will be more advanced and futuristic in each and every terms. This would be the Sony's first fully disc-less game console, means all variants like base, pro, will come up without any disk drive unit.
So as far as we consider the PS6 leak, it has been speculated that the PS6 will come with following features and it will be a revolutionized product which will compete with Xbox game console.
Wireless charging pad feature to charge the controller
An option to expand internal storage with in few minutes.
The PS6 body will be now more slimmer than PS5.
You can get more power like fast CPU and a bigger GPU.
Lightweight device, which you can carry easily.
Some modular upgrades would be there for sure.
Improved VR capabilities for immersive gaming experience.
PS6 Specs
The hardware specs of PS6 would be for better than PS5. In terms of internal storage, RAM, CPU, graphic card, cooling system, wireless connectivity etc. everything would be as per the latest tech standards.
We cannot let you know about more about the hardware of the PlayStation 6. Because the PS6 is still a long way off and it is still under in the testing and development so what hardware will be there, nobody can provide you accurate details on this.
But we are quite sure about that the fans/users will get a better product with best in class hardware specs. This product will be capable to run all latest PS6 games and will handle all updates.
In case if you find any issue, you have to worry not because this time you can expand a number of things in this very easily which will boost overall performance of the PS6.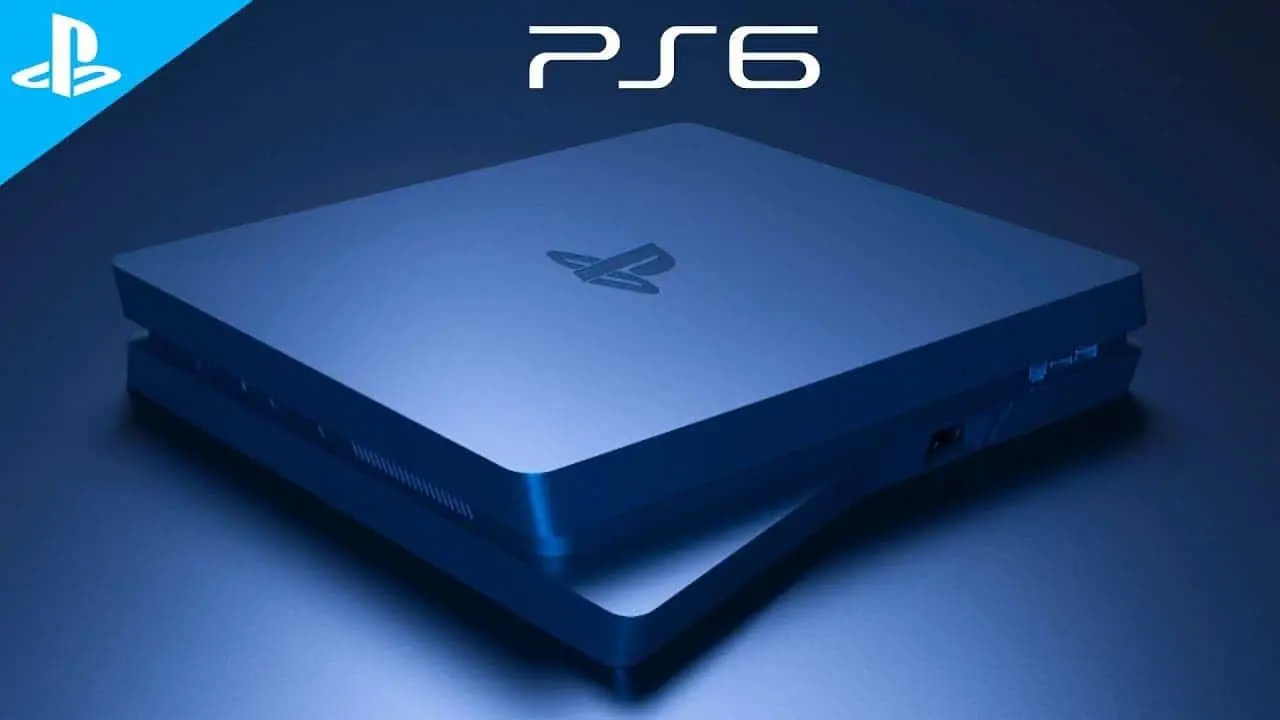 PS6 Leak Confirms The Release Date of PlayStation 6
It has been seen that Sony takes nearly 5 to 7 years and later they launch the next gen game console. So if we trust on the history of PlayStation then we can speculated that the upcoming Playstation will be launched somewhere in the 2027 or 2028.
Recently a document regarding the PS6 launch has been leaked. As per the document it has been can be guessed that Sony makes the claim Microsoft "offered to continue making Activision's games available on PlayStation only until 2027." This allegation is made in the context of the claim that Microsoft "offered to continue making Activision's games available on PlayStation only until 2027."
A little bit of deduction from this piece of information shows that the release date of the PS6 will be some time beyond the year 2027. Although the exact year that Sony plans to release the PS6 has been withheld from public disclosure.
If this is the case, then it seems likely that the PlayStation 5 will have a healthy lifecycle of at least 7 years and because the launch of the PS6 is too far, you can focus on the upcoming models of PS5 which will be launched soon in 2023 with a detachable disk reader drive option and some small upgrades.
The upcoming models of PlayStation 5 i.e. PS5 Pro and PS5 Slim will support the detachable feature and will be packed with some serious hardware and design improvements. As its been 3 years to PS5, so users can expect a better hardware and performance from the PlayStation 5 Pro and Slim variants.
At What Price the PS6 Can Be Launched?
As you know aware that the PS6 is not going to lunch until 2027. But still the price of PlayStation 6 is a big concern among the users. Though the wait is too long, but if you have an eye to buy next gen PS6 then you have to save somewhere around $599.
The prices that I'm going to reveal here is just an expectation. Because the waiting time is too long, the inflation rate, the situation and raw material price may affect the final price of PS6 and it would slightly higher in some other countries than USA and UK.
In next 4 to 5 years a lot of things will be changed. So all you will get a futuristic product from a brand like Sony. As the PlayStation 6 will be fully digital then you may expect some bundle game offers with monthly, semi-annually, and annually subscription which will give you access to play PS6 games online for unlimited times.
Regarding the PS6 variants, the news yet not confirmed but at-least we can expect 2 models like base or pro.  Depends on what model you choose the price of PS6 will start from the $599 and it may go up to $999.
PS6 Colors
Playstation 6 can be launched by Sony in the multiple color options with great lighting work. So if you are fond of the colors then you can get the PS6 in 2 colors. For now the PS6 leaks show that only 2 colors options will be available however the controller can be be in multiple colors other than white and black.
PS6 Black
The Jet Black PS6 is the standard color option and is available to everyone who buys the console. It is a sleek, sophisticated color that is perfect for those who like to keep things simple and understated. It is the perfect choice for those who value a clean and modern look for their gaming setup.
PS6 White
The Glacier White PS6 is a limited edition color option that is available only to select customers. It is a bright, eye-catching color that is sure to turn heads and make a statement. It is the perfect choice for those who want to make a bold statement with their gaming setup.
Here's a concept video on PS6, what it now:
So guys that what we have covered about the PS6 leaks and rumors. We have let you know about the what would be the upcoming features and how much the PS6 will cost you in 2028. Additionally we have revealed about the PlayStation 6 colors which would be Black and White with great work of LED lights!!
What else you would like to know more about the PlayStation 6? Please let us know in the feedback section and don't forget to share the PS6 leaks and rumors update on social media websites.