Sometimes, you find it difficult to read or see on your devices due to color theme and you may wonder how to invert colors on a picture on iPhone so that you can easily access your pictures on devices in a comfortable color tone that is suitable to your eyes.
You can change the color settings on the iPhone device to a theme that will be easier to read after inverting the colors in the pictures. There are basically 2 methods of inverting colors on the iPhone.
One is the smart Invert, which reverses all screen colors, except for images and video, and also for some applications that have a dark mode interface.
Another one is the Classic Invert, which reverses all the screen colors, including the images and videos.
Here are the steps for both methods to invert colors on a picture iPhone. Have a look at the step by step guide below and see how to invert colors on iPhone without using any app.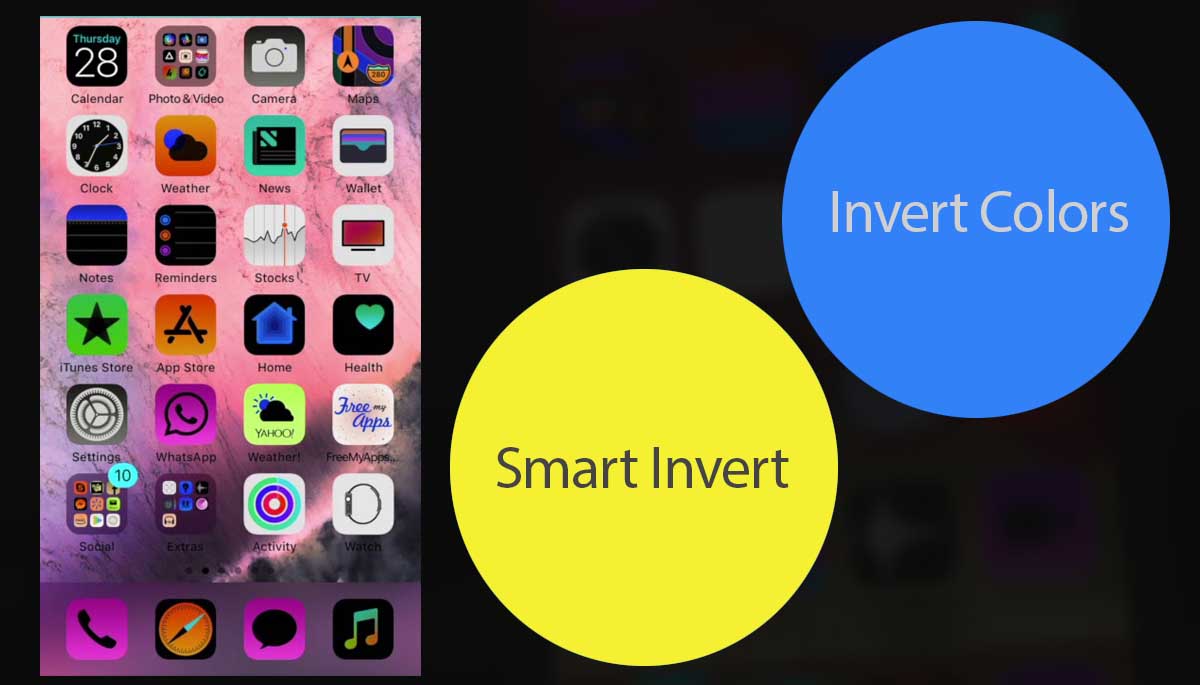 How to Invert Colors On A Picture on iPhone?
METHOD 1: How To Invert Colors on a Picture iPhone
Open the settings menu on your iPhone device, it is a gray-colored icon that contains gears, and it is located on the home screen.
Now, Scroll down to select the General option in settings.
After that, Tap on the accessibility option, which is in the middle of the menu.
Now Tap on the Display Accommodations option. You will see it near the menu in the Vision section.
Now, you have to slide "Invert Colors" to ON position, and then it will turn purple, and the colors on your device will now be inverted on the pictures too.
METHOD 2: How To Set An Invert Colors Shortcut on iPhone
Open the settings option just the way you did previously, and it is located on the home screen.
Scroll down to the General settings option.
Select the accessibility option that is a section in the middle of the general settings menu.
Now, scroll your menu down and select the Accessibility shortcut option, which is present at the bottom of the menu.
Tap on the Invert Colors option, which is near the top of the menu, and afterward click three times the home button.
After clicking the home button quickly 3 times, it will enable the invert colors to function in the device. To disable invert colors, click the home button again 3 times.
So with the steps mentioned, you can invert colors on a picture on iPhone, or you can change the color tone on your iOS devices to increase visibility in low light settings for the picture, gaming and during streaming.