Latest security updates make a smartphone more secure and immune. In this demonstration, we will explain how to hack a phone using valid white hat tricks to gain access and download all private data without revealing any traces.
In today's world, smartphones are like the reflection of a person's life. From professional to private life and from the choice of songs to the regular routes- all information can be easily extracted from the tiny device that people have trusted their life in!
Unethical as it may sound, but we want (or sometimes, NEED) to take a peep into a person's life via their smartphone. So be it the suspicious behavior of your spouse, the secrecy of your teenage ward, or a friend's life that significantly intrigues you- we are here to guide you to hack into their phones and be assured of what is going on.
Pick up any typical crime, gamble, or scam themed film. When the officers are on the verge of solving a case, but they cannot gain access to the suspect's telephonic history and other shady details on his phone, a hacker comes to their rescue.
Trust me; we have all wanted to be that at one point of time in our lives. And though this article might not guide you to retrieve confidential database from some underground organizations (sad, right?), it can most definitely help you know the reason behind the chirpy mood of your neighbor at 7 am on a Monday.
Before we go on to elaborate on how to hack a phone, we just want to highlight that this is an informational article for education purpose and we don't encourage anyone to do it.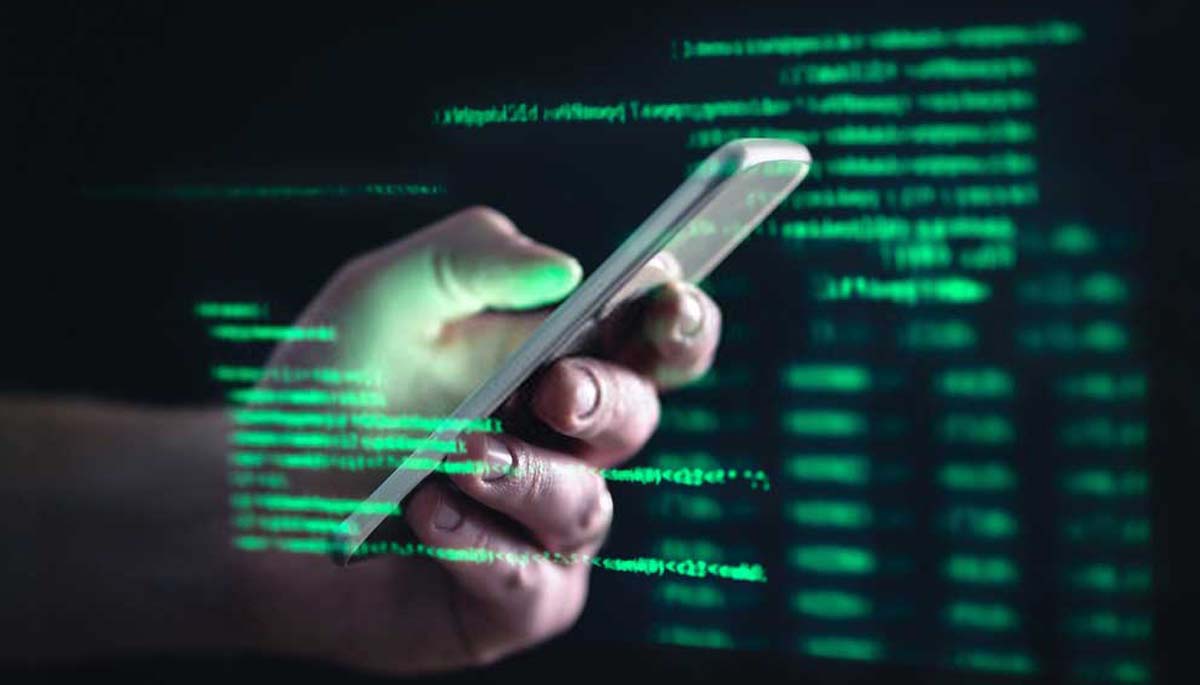 3 Commons Tricks – How to Hack a Phone without Anyone Knowing?
As we know these days the smartphones come loaded with latest security features and that's why they are hard to hack. But using some tricks, these phones' data can be hacked and we can gain access easily and check the following things like:
Check Call Logs
Check Messages (from the default mobile messenger as well as the other messaging apps installed on the phone)
Check Media from the phone gallery
Record Calls
Track GPS Location
Let's now dig into some of the best and known ways and see how to hack someones phone easily using white hat tricks.
Midnight Raid
The "hacker tool kit" required for the process comprises a laptop with Wi-Fi connectivity and two phones.
It begins with you (the hacker) sending a text message stating "You are being hacked" on the midnight target phone. This simple message invokes the Internet Explorer on the target device when it receives the text message.
The message shown to retrieve the data returns to the phone from which the text had been sent and brings the phone's unique ID and its IMSI number. The hacker can even introduce some viruses to the device they are hacking, or initiate a denial of service (DDOS) attack.
Using phishing to get your credentials
No one would use a malicious app consciously on their phones. But with the help of specific "phishing schemes", you can lure your target to do so. There are fake versions of popular websites created which extracts the user's credentials. With advancements in technology, these websites are becoming more sophisticated and seem just like the original sites. If you catch the fish (your target) into this phishing trap and give their information to these sites, you can easily hack mobile phones.

Installation of a Spyware:
A: The Truth Spy
This app will let you hack a phone in real-time. You can use the app to hack android as well as iPhones. The app is advanced, and it has remote hacking features. It is discreet and enables you to how to hack someones phone remotely free so that all your hacking activities remain concealed.
B: Mini Spy
It provides the perfect incentive to indulge almost all kinds of spying expected from a spy app. It has a user-friendly interface so that even the first-time-spies can become a pro in no time. Since Minspy is a web-based spy application, it very few digital footprints, lesser trails and ensures better secrecy in spy activities.
C: App Spy
App Spy helps you to how to hack someone's phone remotely free. For android, you need to install the app on the phone whereas, for iPhone, you can enter cloud credentials to hack it.
You can choose the method that best suits your needs and your budget. Also, watch out for applications that claim to assist you in hacking into someone else's phone but steal your information instead. Worry not… these secure methods, if implemented by you, will get the concerned person's smartphone details are in your hands.