If your friend can't connect to Minecraft server and unable to download the updates then here's what to do to fix it. Below we have enlisted some tweaks that you can follow to troubleshoot this problem!
Minecraft is one of the most popular sandbox multiplayer games of all time, with thousands of new players joining every month. Mojang, the game's developer, also provides regular upgrades that improve the game's experience, such as the current Caves and Cliffs update.
But like every other internet-connected game, Minecraft suffers from server troubles, which might cause download issues for users waiting to connect to the game. So, if you or your friend is not able to connect to the Minecraft server, then here are some popular tested ways to fix it. Please check…!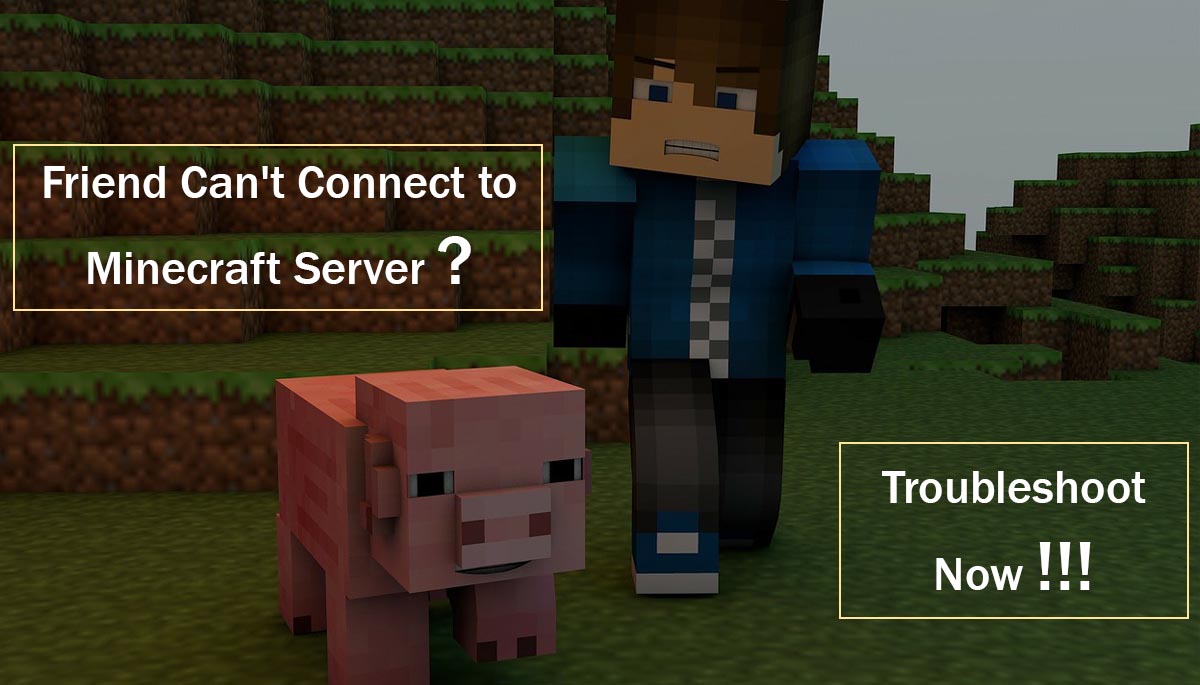 How to fix Friend Can't Connect to Minecraft Server Issue?
There aren't many different causes of a friend can't connect to Minecraft servers, and they all stem from the same source: something is preventing the game from connecting to the Internet properly. It could be the antivirus software, firewall, or router you have installed on your computer.
If your antivirus software does not recognise Minecraft as a legitimate programme, it may prohibit you from accessing the Internet. The Windows Defender Firewall is also known for preventing legitimate apps from connecting to the Internet, but the issue could be with the default port.
#Method 1
If a friend can't connect to Minecraft servers, please verify your internet connection. You should check the status of the internet and make sure you're connected. If you're having problems, turn it off and then on your internet.
 If the issue remains, check if other internet-dependent apps are working correctly, such as opening any webpage in a browser. If the website is done and working and the issue is only affecting the Minecraft server, the following step is to reset your wifi equipment.
#Method 2
One of the most typical causes of Minecraft, friends can't join Minecraft server is an outdated Minecraft server. You'll get an outdated game error if you try to connect to a server running a newer version of Minecraft.
To play the game, you must upgrade to the most recent version. This holds for the Minecraft Beta versions as well. Beta and stable versions are incompatible with one another. If you're applying the Beta account, uninstall it first and then reinstall a stationary variant before connecting to the original world.
#Method 3
If you're still having problems with friends can't join Minecraft server connecting to the Minecraft server, consider Apex Hosting's Minecraft Server Hosting. This dedicated server is equipped with the most up-to-date and powerful hardware to ensure that your Minecraft server operates smoothly and without lags.
With access to the edit configurations and console, as well as the ability to change server versions, you can quickly manage your Minecraft Server Hosting account.
#Method 4
Those unfamiliar with firewalls are essentially network rules that govern which network connections are permitted and which are not. This can obviously be a big problem if it's set up incorrectly on either the server or the player's end.
Players can check to see if any firewalls are preventing them from connecting to the server they want to join.
Conclusion
If the problem persists, see if it's due to a third-party Minecraft mod that's been installed on the machine. You can address the Minecraft server not showing up the problem by disabling or uninstalling the offending modules.
Hence, you can use the above ways to address it, and 90% of the times you will be successful in fixing the issue.