While streaming many firestick users face the Disney plus not working issue on their smart TV.  So here will go through why this problem occurs and how we can fix it without the help of customer care provider!
Disney Plus is the platform where almost all the popular movies, original Disney series & cartoons, marvel's new TV shows, and much more are featured, making it one of the most loved streaming platforms. If you are a lover of the latest movies or series, streaming platforms like Disney Plus, you may probably have Amazon Fire TV stick, which makes watching these latest movies convenient and truly converts the TV to a Smart TV.
Just imagine that you are watching your favorite show or a latest movie, and suddenly Disney Plus stops working, then what will you do? I am sure you do not even want to think about this in your wildest of dreams as especially due to the whole lockdown scenario we are so glued up to watching and using OTT platforms so much.
However, due to specific server issues or installation-related problems of the app, you may often find Disney Plus is not working. In that case, follow these 7 simple tips can surely help fix the problem of the Disney Plus app not working on Firestick. We can guarantee you that something out of this will work in your favor and you will be able to fix it!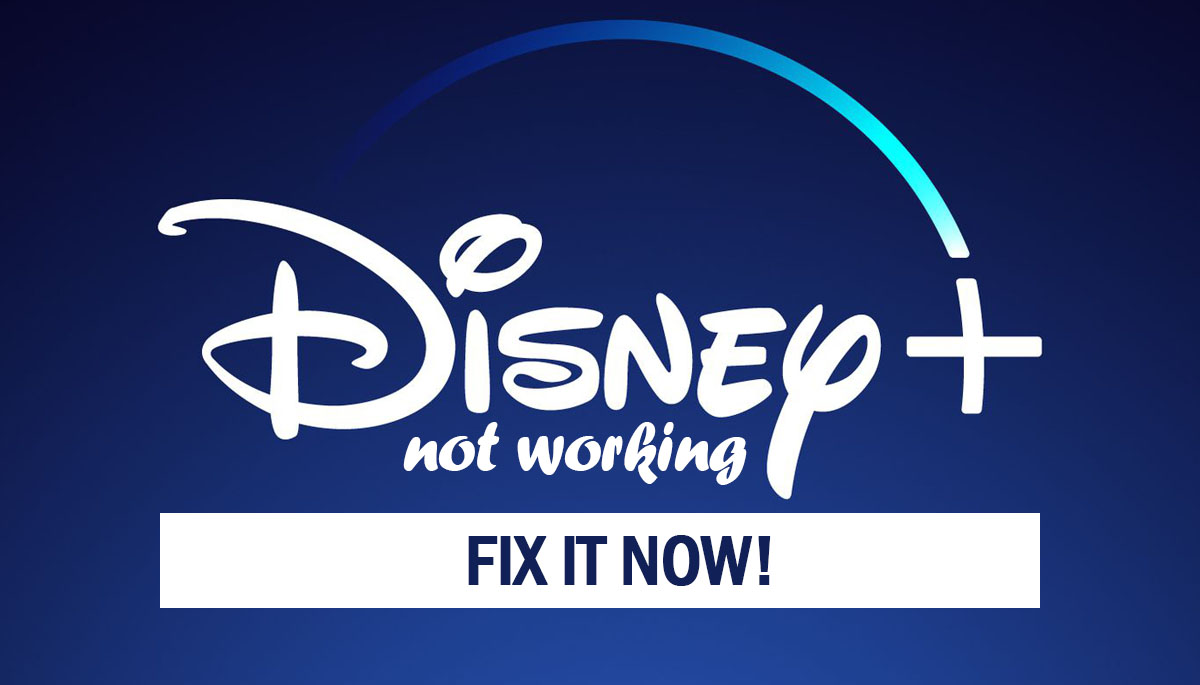 How to Fix Disney Plus Not Working on Firestick?
#1. Check the App's Servers
Before getting to any conclusion regarding the problem of the app or changing the accounts, try to check the servers of Disney Plus with specific tools meant for checking servers and try to figure out if there is a problem with the device. If you find a problem with the Disney Plus server, then take some time and wait till the team of Disney Plus fixes this issue.
#2. Watch Another Title
If while watching a show you are facing the issue of Disney + not working, then you should try watching another show. At times, specific titles face problems and become hard to watch. If the other titles are playing well, then there is an issue with the previous one. And if all the shows are showing the same problems, then proceed with the further tips.
#3. Re-login
At times, when you face issues of the Disney Plus app not working on Firestick, then it may also occur due to your corrupted user data during the network issues of the Disney plus app. In this case, log out of your account and then re-login so that the account usage data gets refreshed. Once logged out, wait for a few minutes and then re-login to your Disney Plus account.
#4. Check Your Internet
Another main reason for Disney Plus not working on Firestick maybe your slow network speed. The Disney Plus, at the least, requires 5 Mbps to enjoy watching without any issue. So if you are facing problems while watching, make sure to check your network speed with specific sites already available on the Internet to run these tests. If your network speed is less than required, restart the router to renew the connection.
#5. Restart Your Firestick
Your Amazon Fire stick may be undergoing a temporary network glitch or issue, which may be the cause of Disney+ not working on your Smart TV. To fix this issue, restart your Fire TV stick and then try to solve the issue.
#6. Clear the App's Data and Cache
The Apps continuously collects specific temporary data, which help upgrade the overall experience with the app. But at times, these data may get over accumulated and cause issues with the App. To clear this, first, go to the settings of Firestick, and then head on to Applications and select Manage Installed Application. After that, choose the option of Disney Plus and then click on clear cache and data. After following these, re-login to the account and check if the Disney Plus app is working correctly.
#7. Update the App
Like most other apps, Disney Plus quite often updates the app to have a smooth experience without any issues. If you want to experience the latest features of the app and also enjoy it without any problems, update the app on the Firestick whenever a new update is released. To update the App and enjoy hustle free streaming, firstly open the Disney Plus app on the main screen. After that, select the menu options by highlighting the app and select the More Info button. If any new updates are available for the App, they will show in this section. And if the Update is available, then click on that and update the app.
Conclusion: These seven latest techniques will be helpful if you are facing issue on Disney Plus app while watching on your Firestick. And there are other methods too for fixing this issue. However, these are highly effective to fix it.