Many people consider cooking as fun as gambling at WooCasino or playing with their kids. However, others find it tiring. Are you one of them? Then these cooking apps will help you ease this process and even enjoy it.
So if you are confused what can I make with these ingredients then try the below given best cooking apps to create a recipe of the day with your bare hands and feed it to everyone!!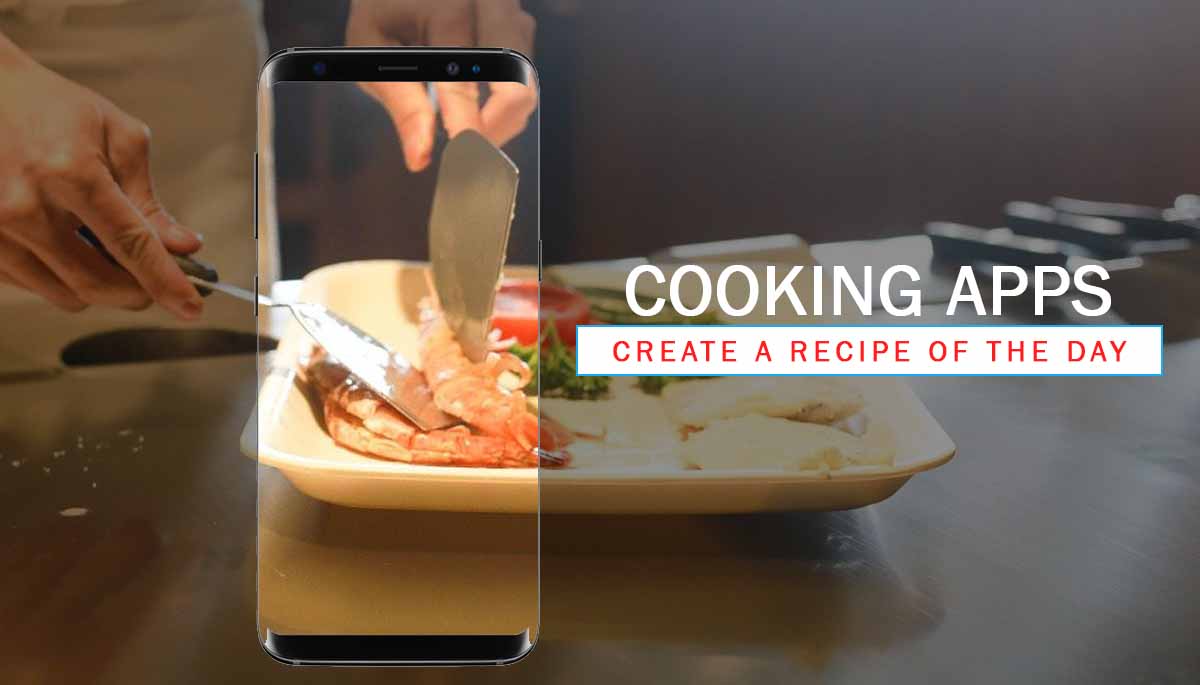 Top 4 Cooking Apps To Create A Recipe of The Day
Kitchen Stories
This is a popular, handy and beautifully designed app with a bunch of recipes grouped into categories: "The Best Breakfasts and Snacks," "Hearty Dinners," and so on.
You can find dishes that contain a special ingredient or belong to a particular cuisine. For beginners, there is a separate section with tips and video tutorials.
My CookBook
This app is different from the others: it doesn't have its own database of recipes, but there is a function of collecting step-by-step recipes of dishes from any site. It's enough to go into the search, specify the desired dish, and the application itself will find the description, a list of necessary products and cooking options (for convenience they are displayed in three separate tabs).
If you want you can edit a saved recipe with your own text and share it with your friends on whatsapp, Facebook, Instagram.
MerryKitchen
A handy app for every day if you don't know what to cook "for today", then start entering ingredients into the so-called "fridge", and it will make a selection of recipes according to the ingredients and give you a list of dishes that can be made with them. If you are ready to buy some more products, you need to select "Allow additional ingredients" in the settings.
If you already know what you want to make, such as soup or salad, you can use the filters on the website. Choose a category, specificity, cuisine, cooking time, calories or cooking method and select a new way to cook an already known dish.
An interesting trick from the developers is the subscribers and subscriptions, works similar to the functionality of Instagram. You subscribe to famous and popular chefs who you like and in your feed, there will be all the innovations that these people cook and you will not miss anything!
Another handy option the program offers is to record your culinary masterpieces. You can make your own unique dish and by taking a picture of it, add it to the site. Add new recipes and share them with friends, the app is built on the principle of social networks – you can post photos of cooked dishes, give likes, leave comments.
RecipeBook
It's an app with a fun Snap'n'Cook feature: choose the ingredients you have in your fridge, put them into the app and shake your phone. The app will show you exactly what you can make with it.
A second way to use this feature is to take a picture of the ingredients and shake your phone too. The program will immediately show you which dish you can combine them in.
Well this was the list of best and working cooking apps.
So what are you waiting now?
Just try one of these video cooking apps and start creating delicious food for your loved ones. You can keep it in your smartphone and make tasty / yummy recipes for family members or friends at home without any delay!