Apple iTunes is Apple's complicated and vulnerable media suite. It is not everyone's favorite, but the app boasts rich features and functions that you might not have realized existed. From Android support to desktop shortcuts to creating and restoring backups to monitoring device storage, there's a lot more stuff iTunes can do, and it isn't just a simple music player.
With every new updated version of iTunes, Apple ensures the app's features and the interface gets better. So keep reading to know what you can do with Apple iTunes besides listening to music online.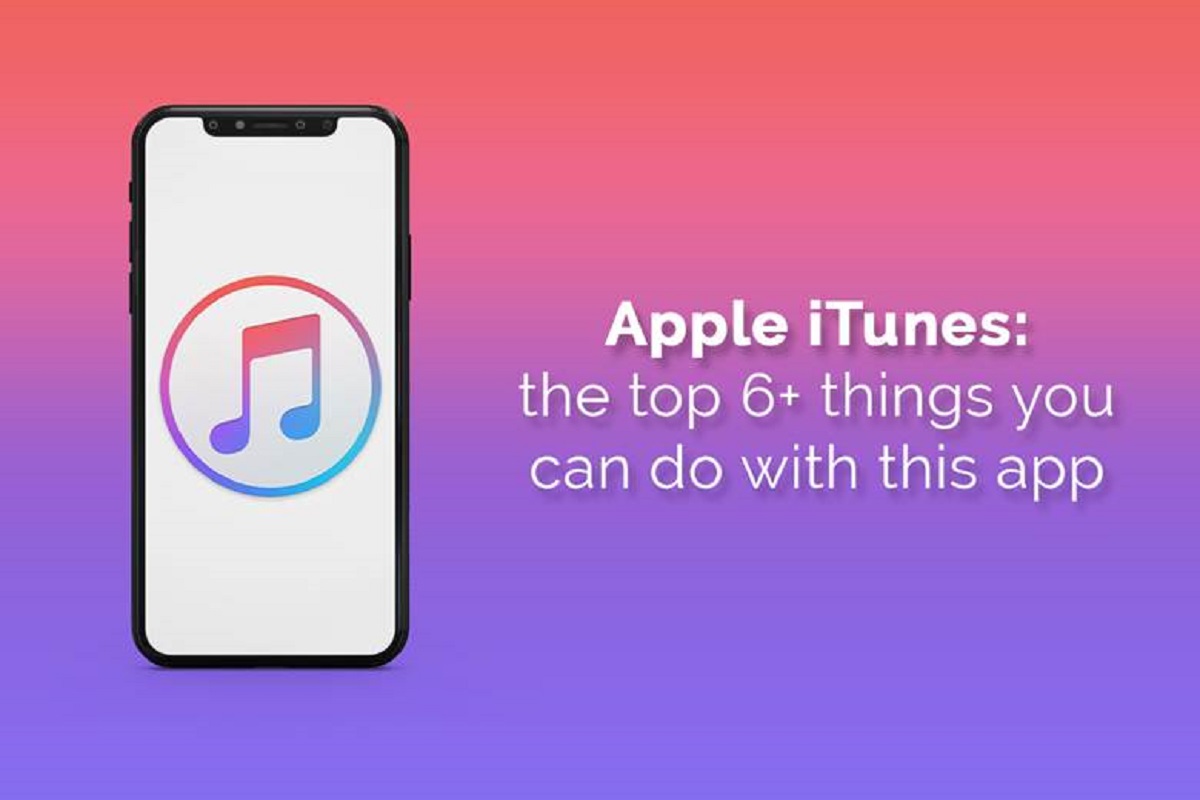 Top 6 Things You Can Do with This App Beside Listening Music
#1. Leave comments, so iTunes can quickly find the music
Have you seen the comments field on the app? Most people overlook this field when it comes to organizing their library, but this is a handy way of searching through your TV shows, movies, and music. For example, if you want to look for uplifting movies for your bad mood or identify all the instrumentals in your library, you can leave a tag in the comments.
These tags in the comment work in the same way as Gmail labels. It is a quick and fuss-free way of grouping media files using criteria that you cannot usually use in iTunes. For instance, you can label music or movies that you enjoy under road trips, date nights, etc.
#2. Add TV shows or movies to iTunes
You can quickly add movies and TV shows to iTunes and watch them with your partner or friend. If you wish to add MP4, m4v, or mkv files to iTunes, you can effortlessly use iFlicks to add videos to iTunes. The app helps users update the MP4 metadata, add subtitles to TV series and movies, etc. All you need to do is drag the videos to the application's window, and it will be updated automatically.
#3. Organize your applications
iPhones are not as dependent on iTunes as they used to, but it is still worth using because the app lets you organize your applications easily. You can add and remove applications under the Apps heading on your iPhone screen in iTunes. You can even change their positions on your home screen. To reposition the individual application icons, you can double-click on the home screen.
#4. Copy tracks to non-iOS devices
Even though iTunes doesn't work with Android devices, you can easily copy and paste your favorite songs in a playlist as if you were using Finder or File Explorer. First, you need to plug in your Android device using a USB and get your playlist up in the iTunes app. Then, you need to click Ctrl + A to select all your favorite songs, Ctrl + C to copy them, and paste them using Ctrl + V. If you are copying files on Mac, you need to replace Ctrl with Cmd.
It doesn't matter where the music files are located in the playlist, the app will physically copy the files to the new destination.
#5. Quickly find and remove duplicate files
Searching for and removing duplicate files is an overwhelming task. It can take hours to look for duplicate files manually, and indeed, you don't have the time. Thankfully, you don't have to spend hours combing your device for duplicate files on iTunes. Instead, open the iTunes app, tap on the File menu, and select Library. Then, tap on Show Duplicate Items, and all the duplicate songs will become easily identifiable. There's no need to scroll through your entire song list.
#6. Create custom artwork
Nobody wants their iTunes to be clogged with random artwork. You can choose to upload customized artwork to the album or song by going to Song Info and clicking the Artwork tab. Then, you need to select the Add Artwork button and quickly upload the artwork of your choice to represent your favorite album, song, or even movie.
Besides these, you can do the following on iTunes:
Listen to Internet radio stations, and you can even edit and permanently download the songs you like on your iTunes.
You can purchase music on the app.
You can view the videos of the iTunes Festival without paying money and can even download the files to your computer.
The app allows you to download some of the applications on the App Store for free.
You can subscribe to your favorite podcasts within the App Store and even navigate the podcast library to find what you are looking for.
You can upload your music to its servers by paying a yearly fee.
The app can be used to take complete backups of your iPad and iPhone. Furthermore, you can sync ringtones, podcasts, movies, TV shows, music, and apps across your Apple devices.
Summing up
iTunes might be complicated and not in its heyday, but the app continues to be helpful. When listening to music or watching a movie on the app, keep in mind the other wonderful things you can do with it.
Well guys, click here to get best text tones iPhone and don't forget to share this super cool app things which you can do in addition to listening music!