When you're looking to get into the world of cryptocurrency, it can be a thrilling ride. There are many aspects to consider, from determining which crypto to invest into finding a good platform. If you're looking for an excellent currency to invest in, you can consider Uniswap.
Not many people have heard of Uniswap, and they tend to confuse it with being the same as Ethereum. If you're looking to trade Uniswap (UNI), here are a few reasons why it is a wise choice for your investment.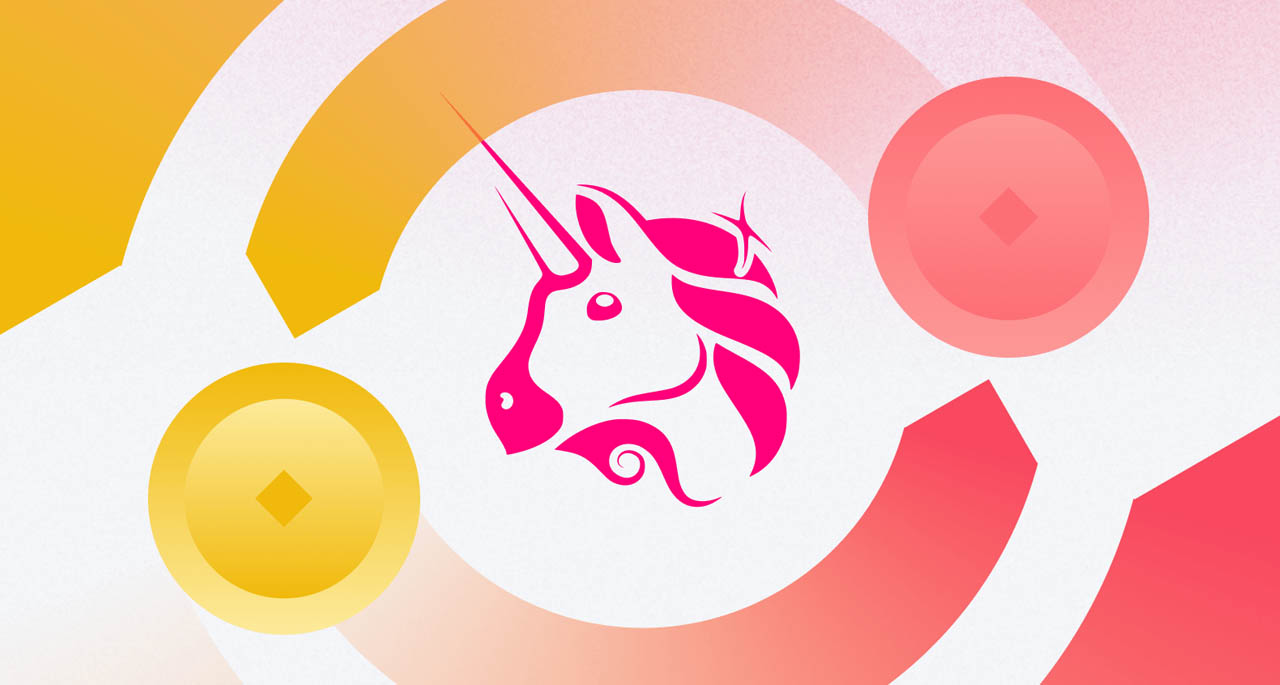 What Is Uniswap?
Many people end up buying or investing in cryptocurrency without having a clue as to how it works. The great thing about Uniswap is that the more you learn about it, the better you'll be at trading the currency.
Uniswap is an Ethereum token representing a range of digital assets and financial values. Traders can swap ERC-20 tokens. UNI is currently the largest decentralised exchange operating on the Ethereum blockchain. It has also pioneered the Automated Market Maker model.
Why Should You Trade Uniswap?
When you are looking for new tokens to invest in, Uniswap is the perfect destination. Users can list tokens on the Uniswap exchange for free, saving unnecessary costs. You can maintain control of your funds at all times and don't need to worry about third-party handling it for you.
There are two contracts behind Uniswap's functioning that you must know about, when you're looking to trade in Uniswap (UNI).  An Exchange and Factory contract are both required for Uniswap. When you're looking for a technology-forward solution to meet your crypto demands, this is perfect.
Decentralised
As mentioned before, Uniswap is the largest decentralised exchange on the Ethereum blockchain. It is fully open-source, allowing anybody to copy their code and open their own decentralised exchange.
The UNI token enables community ownership over the protocol, ensuring that all stakeholders vote on any crucial protocol changes and development. It also allows all users to benefit when decentralised exchanges increase in value over time. Decentralisation enables peer-to-peer trading.
Safety
Because Uniswap has open-source, many people may believe it is less safe than other options. However, open-source also allows users to find any flaws with the algorithm and alert the primary team.
Uniswap is an entirely legitimate exchange, and you don;t have to worry about your tokens being stolen while you're trading. If you're using a secure trading platform to buy UNI tokens, you can ensure thorough security even from your end.
Growing Popularity
As the global crypto market grows, so do decentralised exchanges like Uniswap. When you want to trade in Uniswap, you want to invest in something you know will become significant. Uniswap has that potential.
Uniswap has accumulated around $1.5 billion in transaction value during 24 hours alone, showing the growing popularity of the token. The recent surge in the value of UNI has led to a growing interest from many professional crypto investors in the currency.
Great For Passive Income
When you're looking to find a way to earn passive income that doesn't consume all your time, Uniswap is an excellent option. You can lock in pairs of tradable securities that guarantee you stable passive income over time. You can earn UNI tokens by contributing to the liquidity pool that supports the exchange.
There are no concepts of borders when it comes to cryptocurrencies, and when you're looking to cash in on the correct token, there's no better alternative other than Uniswap. Do your due research before buying the token and only buy when the prices are low.
When you buy at the right time, you can watch your tokens grow in value in no time. Uniswap is predicted to be the next big thing that crypto investors are looking at, so it's better to invest as soon as possible.