The power of a good introduction, especially in video content, plays a major part in grasping the attention of the audience. It is how you speak with your viewers, welcome them to your channel, or give them a gist of what you'll be showing them in your video. Hence, it should be crisp, engaging, and attractive at the same time.
In this piece, we will introduce you to three significant reasons why you should add an introduction to your YouTube videos. Understanding and incorporating these points will allow you to create more engaging content that will reach millions and help you deliver your content to your target audience.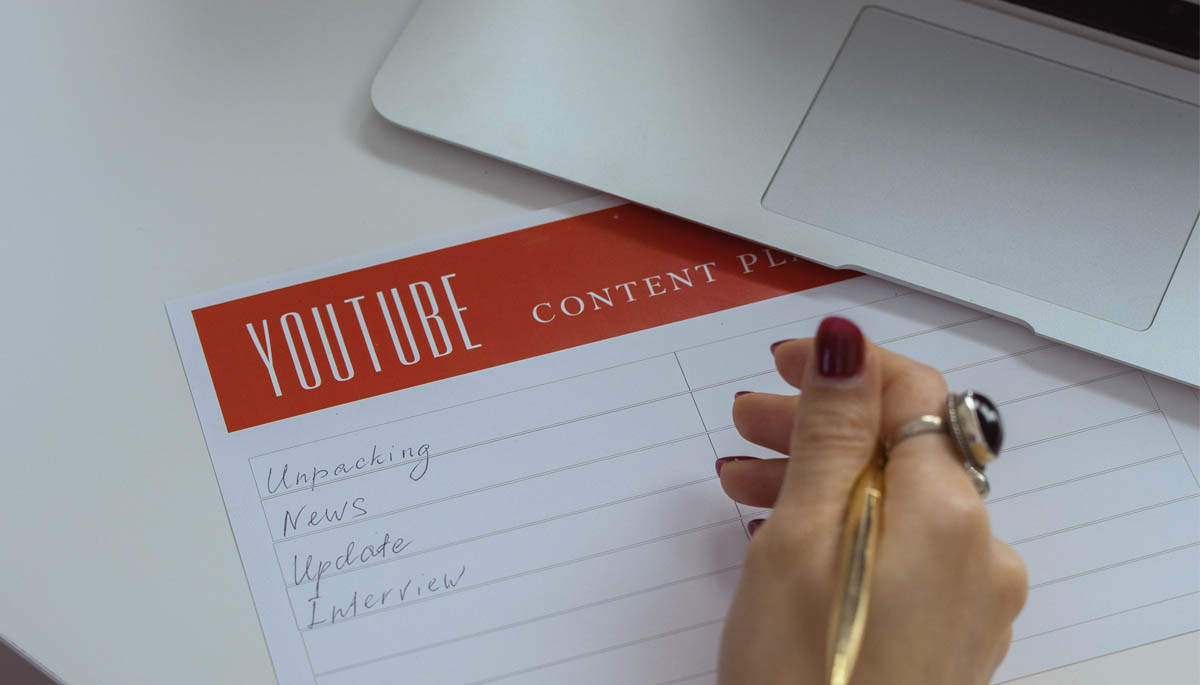 3 Reasons Why You Should Add an Intro to YouTube videos
#1. Grabs the attention of your viewers
What is the one primary thing that you think of when creating a video? While it may be to increase your viewership, of course, it should also be to quickly grab the attention of your viewers. This is the first step required to be understood and executed to make a good video and become the intro maker of the year! Because only when with a good, attention-grabbing introduction in a video, will your viewers stay on the link and continue to watch your piece of content.
#2. Helps build your personal brand
Adding a catchy, informative, fun, or interesting piece of introduction to your YouTube videos automatically increases the chances of building a personal brand. Look at all the popular shows we have on the internet and television right from the beginning. Each has a significant and specific form of introduction that makes them different from the rest. Moreover, this uniqueness is what allows their viewers and fanbase to quickly grasp their attention whenever the music, dialogue, or greeting plays anywhere and anytime. To enjoy better chances of positive results, you can use an Intro Maker service that covers every essential part of making a video.
#3. Helps create consistency in videos
Consistency is the key to maintaining a successful viewership. This is a factor that should be maintained by every content creator working on content either in the form of videos, pictures, vlogs, or more. And for YouTube videos, creating a striking introduction video that runs through every video every time it is uploaded helps create a sense of familiarity and trust. The word 'consistency' for content creators can be a very broad term. But as a YouTube content creator, understand the importance of remaining consistent with your tagline, introduction, and message, and you have a bright future in this competitive industry.
Significant Tips to Follow When Creating any YouTube Introduction Video
When creating a YouTube video, you definitely keep in mind certain factors that help grab attention in your category of topic. This can be the kind of information you are giving to your viewers, the theme you are following in your video, addition of CTA (Call To Action) or even the kind of clothes you are wearing. Each factor plays its own essential role to help you grow, be noticed and engage viewership.
But now that you are learning the importance of why you should add an introduction to your videos, there are certain tips that may help you go a long way with your passion to create your YouTube videos. Some of these tips that anybody can include with little planning, research and dedication include:
Always ensure that your introduction is short and crisp. This is essential because your viewers do not have the time. To be even more specific and a little ruthless, your audience will not enjoy wasting their time more on a section of content that doesn't provide them the information or entertainment they are looking for.
Be the Intro Maker that quickly grabs the attention of viewers on YouTube. We know of several such content creators and channels who creatively introduce their videos. To do this, you can include your best creative side or resource. For instance, if you can create a unique introduction that has catchy music, you are set to make people groove to the sound every time it plays in the background. Or plan a fun dialogue that will keep you unique from the rest. Doing these will also help you create a brand of yourself in the entertainment and infotainment platforms.
Ensure your brand logo or other such specific features are highlighted in the introduction. The start of any video is always the best section to add your brand specifics. This helps build trust and keep your target audience connected for the rest of the video. To make this even more interesting, you can add effects or highlights to avoid missing these important specifics.
Lastly, your introduction video must have a snippet of what your video is about. You cannot simply start a video without letting your viewers know what it is about unless the video is created for a surprise launch, Coming Soon details and so on. The snippet in the introduction of a video can be added in all the creative ways you want to add or have the resource for it. It can be music, a question, a quick clip and more.
A YouTube video always has the chance to reach and connect with millions of people across the globe. It is a platform that offers people the opportunity to showcase their talents and receive a stage to perform virtually in their areas of expertise.
But millions of other people are also working day and night to make a difference on this platform. They, too, are working on different and unique strategies every day to build their brand and create unique contents that reach maximum viewers in every corner of the world.
Hence, to ensure that you are a part of that successful set of people in this growing platform, follow the tips shared above. They are tried and tested by experts of the industry and with proper planning and execution, you will see how your brand too reaches the heights of success and regularly increases viewership in your YouTube channel.